All zones paired to a CCU have a little dot that can be green or grey. Green means the zone is currently reporting, grey means not reporting. This indicator can be found on the CCU and in the portals for zones.
Below is a green dot and an example of a zone that is currently communicating.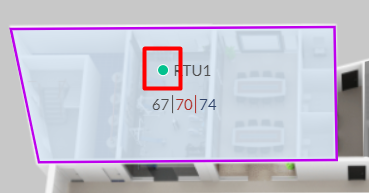 If you are looking for more information on heatmap color coding. Checkout this article.
What does the color coding of my heatmap mean?