| Important Enhancements and Fixes
HelioNode as a Separate Product
The HelioNode zone controller device, which was presented for use alongside the SmartNode, is now presented as a separate product.
The pairing of HelioNode which broadcasted its Bluetooth address as a SmartNode (75F-SMARTNODE-XXXXXXXXXXX) will start broadcasting as a HelioNode (75F-HELIONODE-XXXXXXXXXXX)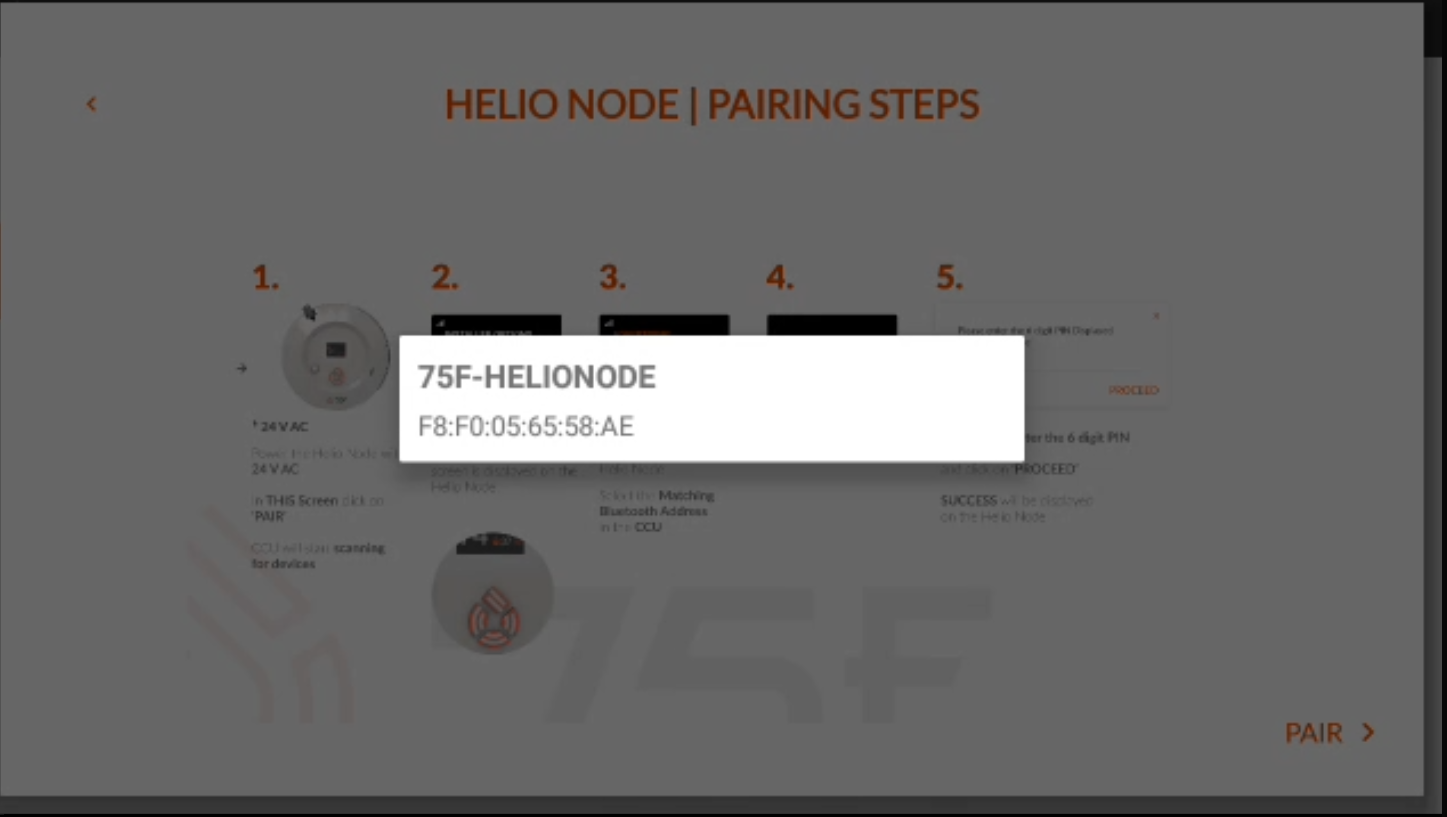 Option to Switch Heartbeat LED
HelioNode now has an option on the UI to turn the heartbeat LED ON and OFF.
CCU in Safe Mode
CCUs facing crashes more than 3 times in an hour enter into a crash loop and will be placed into Safe Mode
Alert for CCU in Safe Mode:
An alert is created to alert the users on CCUs entering the crash loop and being placed in safe mode.
Remote Tuner Command to Exit Safe Mode:
A remote tuner command is provisioned at the system tuner page for the CCU, to exit the CCU from safe mode.
| New and Updated Docs
| Versions
| | |
| --- | --- |
| CCU Version | 1.638.2 |
| | 1.870.0 |
| HN Version | 6.14 |