| Important Enhancements and Fixes
Central Plant Management- Master View
The Central Plant management (CPM) is now available to users to monitor the central plant and analyze the operation of the equips like Chiller, Pumps, CT, etc.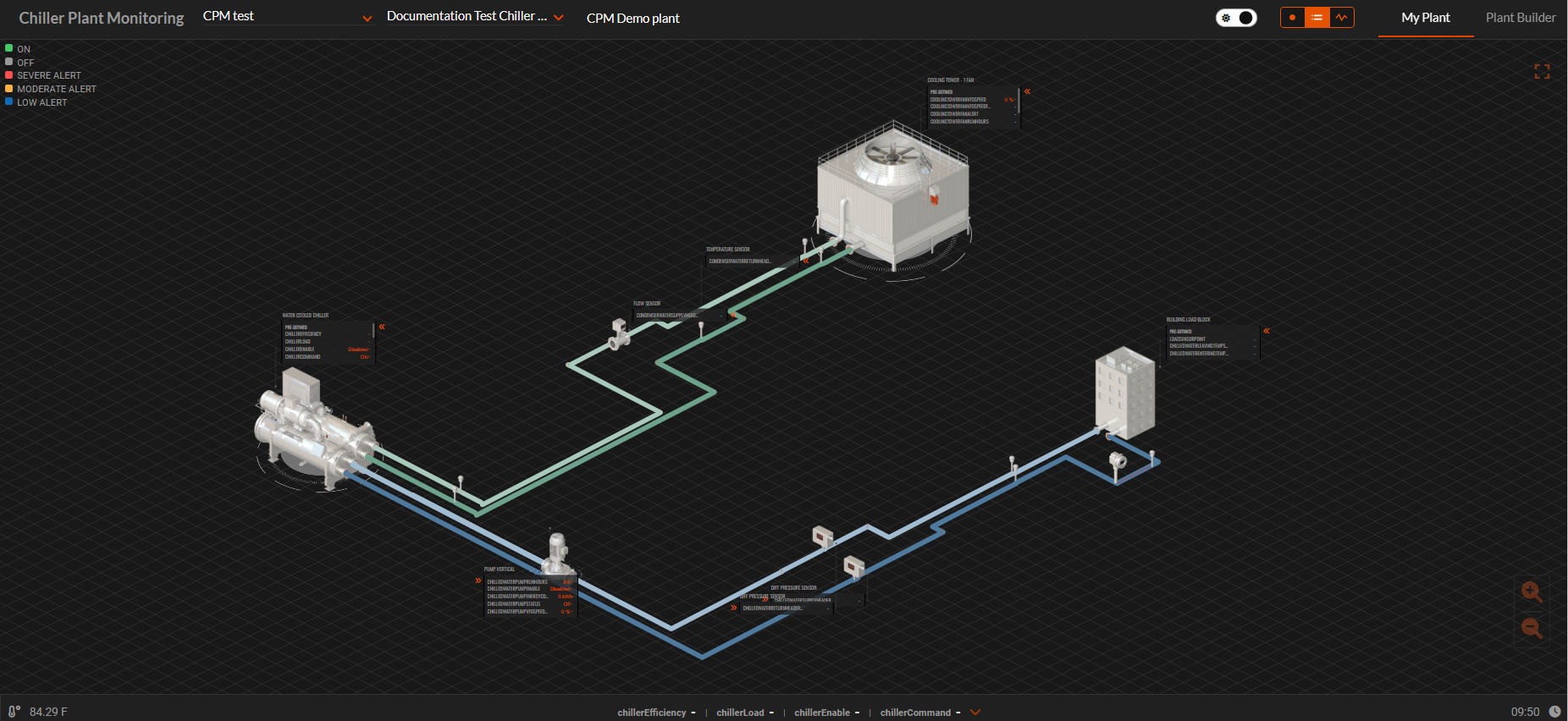 It provides a graphical representation of the chiller and associated equipment in the Plant, along with the following.
Overview of the running status of each equip,
Temperature status for water lines,
Active alerts,
Energy consumption and
Monitoring of other equipment installed in a plant.
Equip Graphics- System Profile
Equipment graphics is now available for all the system profiles. It is a graphical representation of system-level equipment. It provides current information on the parameters monitored for the profile along with configuration parameter details.
| New and Updated Docs
| Versions
| | |
| --- | --- |
| Internal Portal | 1.926.0 & 1.928.0 |
| Facilisight Portal | 1.903.0 & 1.905.0 |
| CPM Service | 0.0.96 |
| CPM UI | 1.39.0 & 1.49.0 |