| Introduction
Building schedules act as time limits and are acting as constraints in temperature settings by impeding zone-level operations by posing validations when there are new schedules being applied with deadbands, setbacks & desired temperatures on the zone level.
To curb this, Building Occupancy is introduced which provides the occupied time and unoccupied time for a building at a zone level. This helps the Facility Managers to set zone level limits for specific zones without having to worry about validations and limits across the system, mostly on the master controller level.
Note: If the user is moving to the latest V2 scheduler, then the building schedule that was available for the existing site would be copied and created as a Temporary Building Named schedule in the new version. This is effectively a named schedule that would have all the user limits, deadbands, setback copied from the building tuners and made available with the above created temporary building named schedule.
| Accessing the Building Occupancy
Log in to the Facilisight App


The Buildings page is displayed.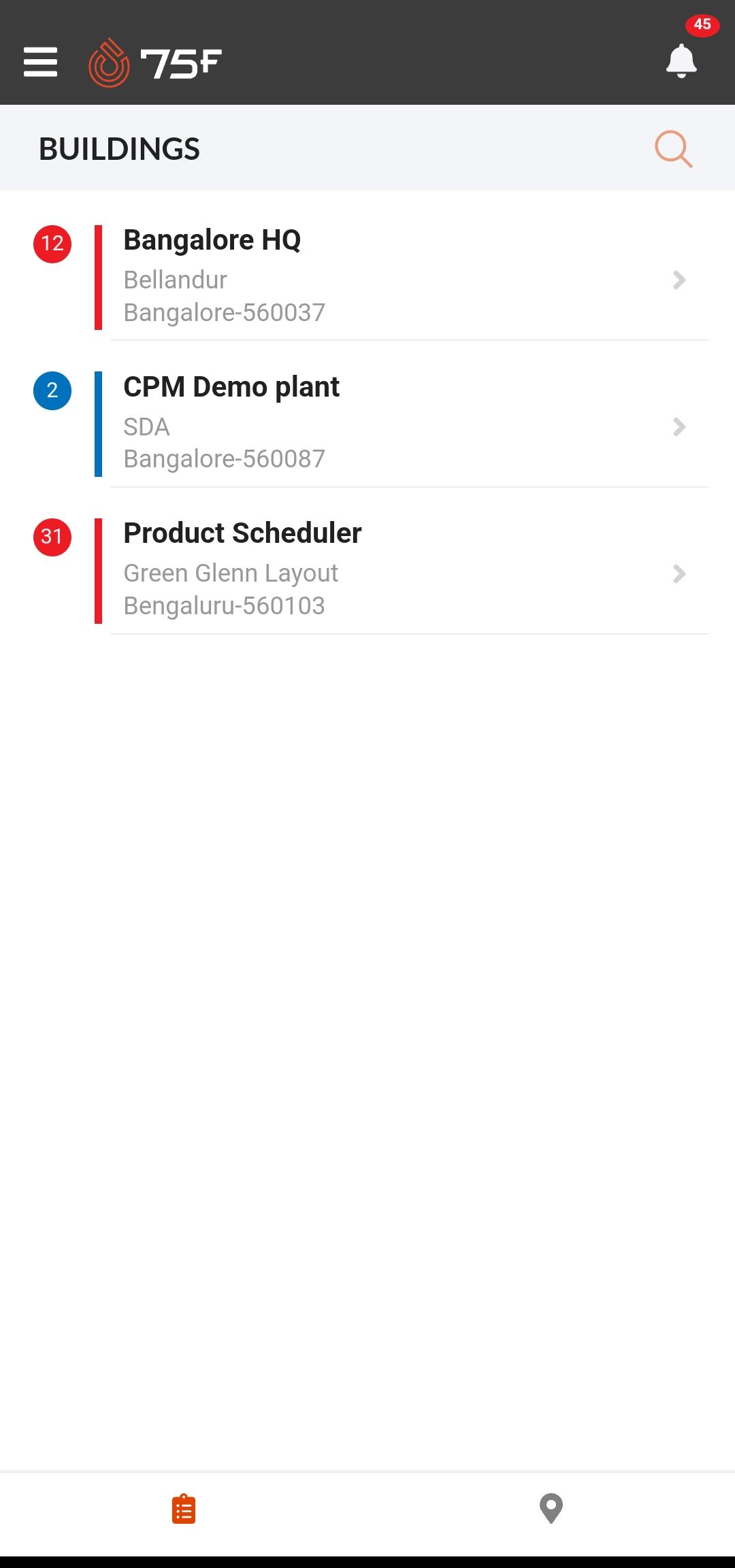 Select the Building from the list.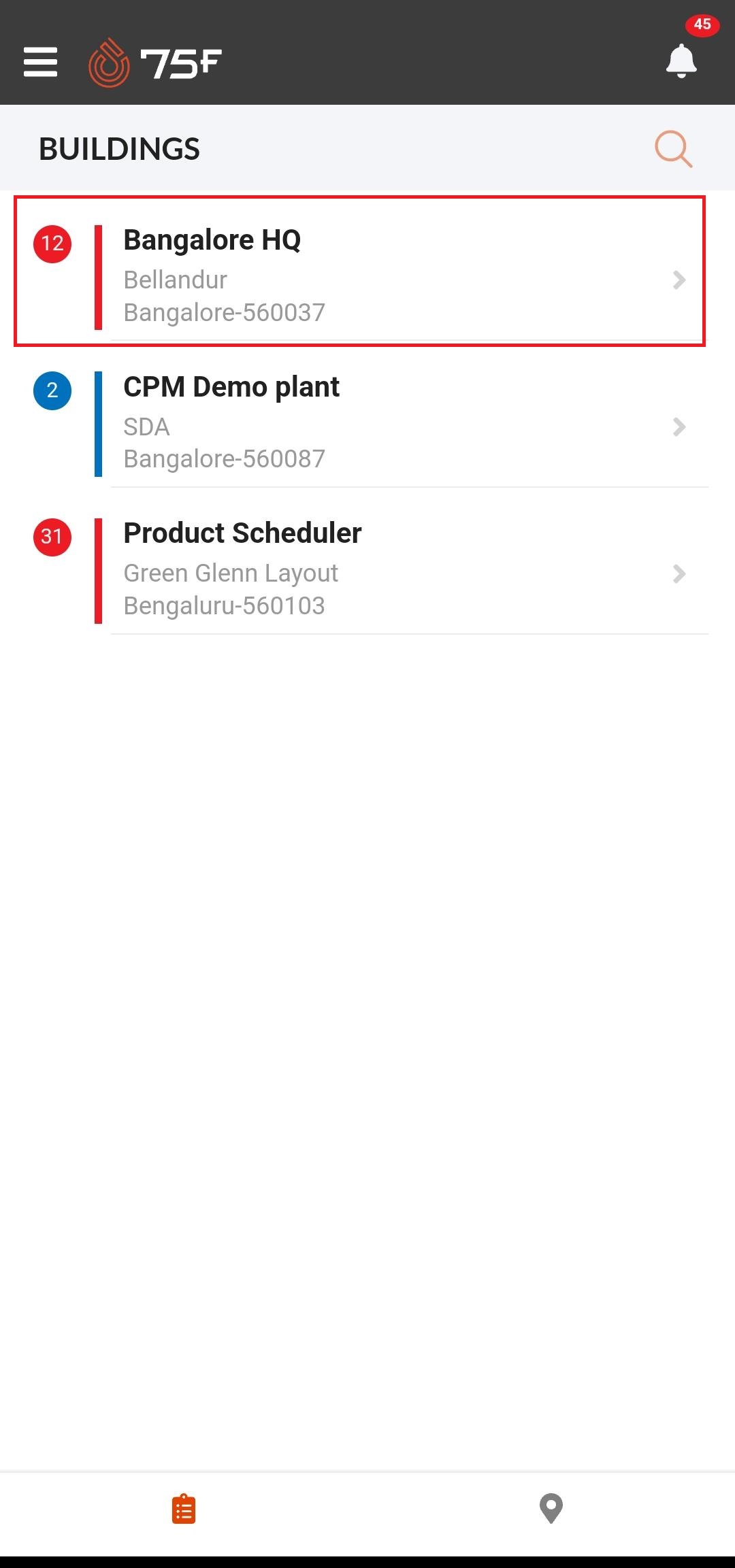 Select Building Occupancy from the List.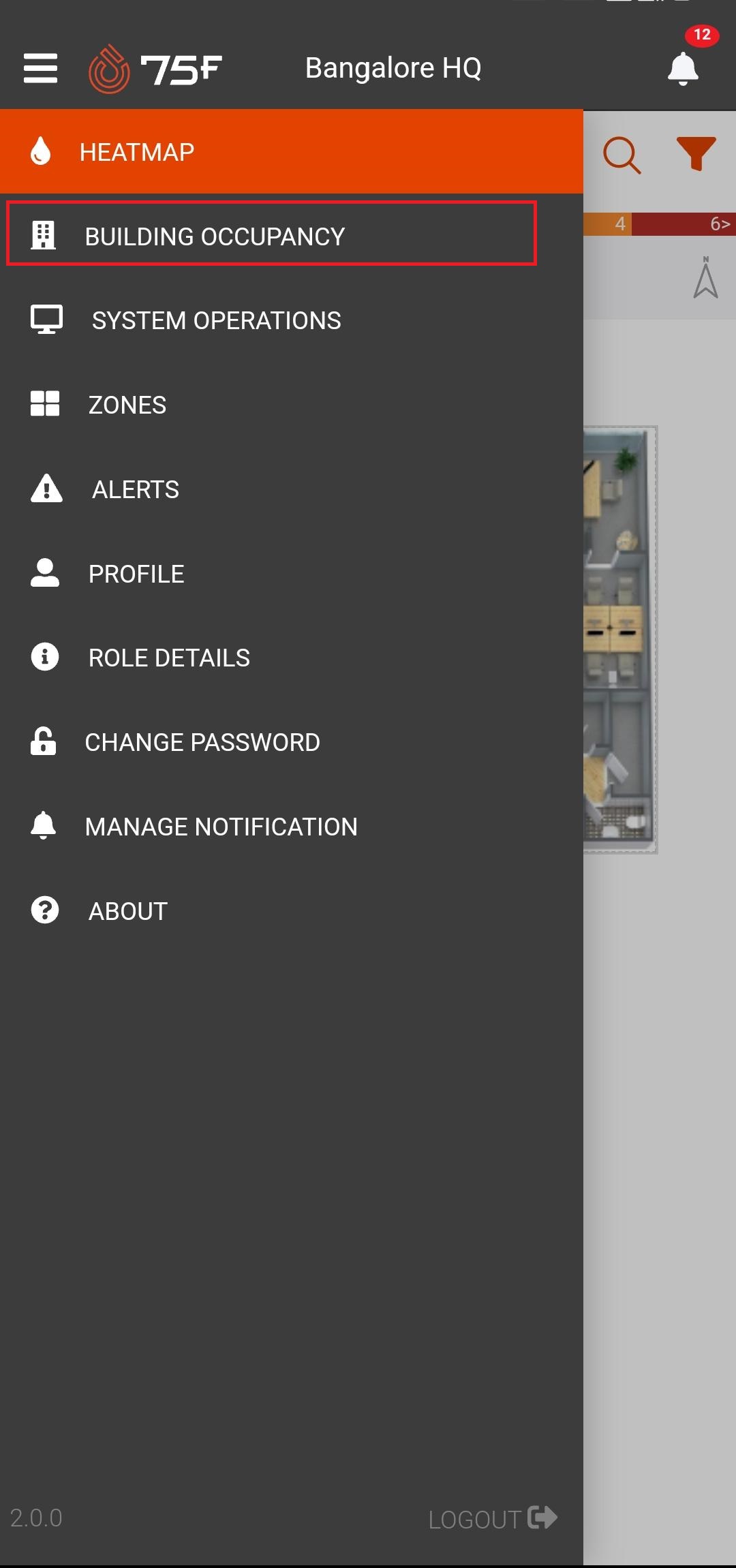 The Building Occupancy is displayed.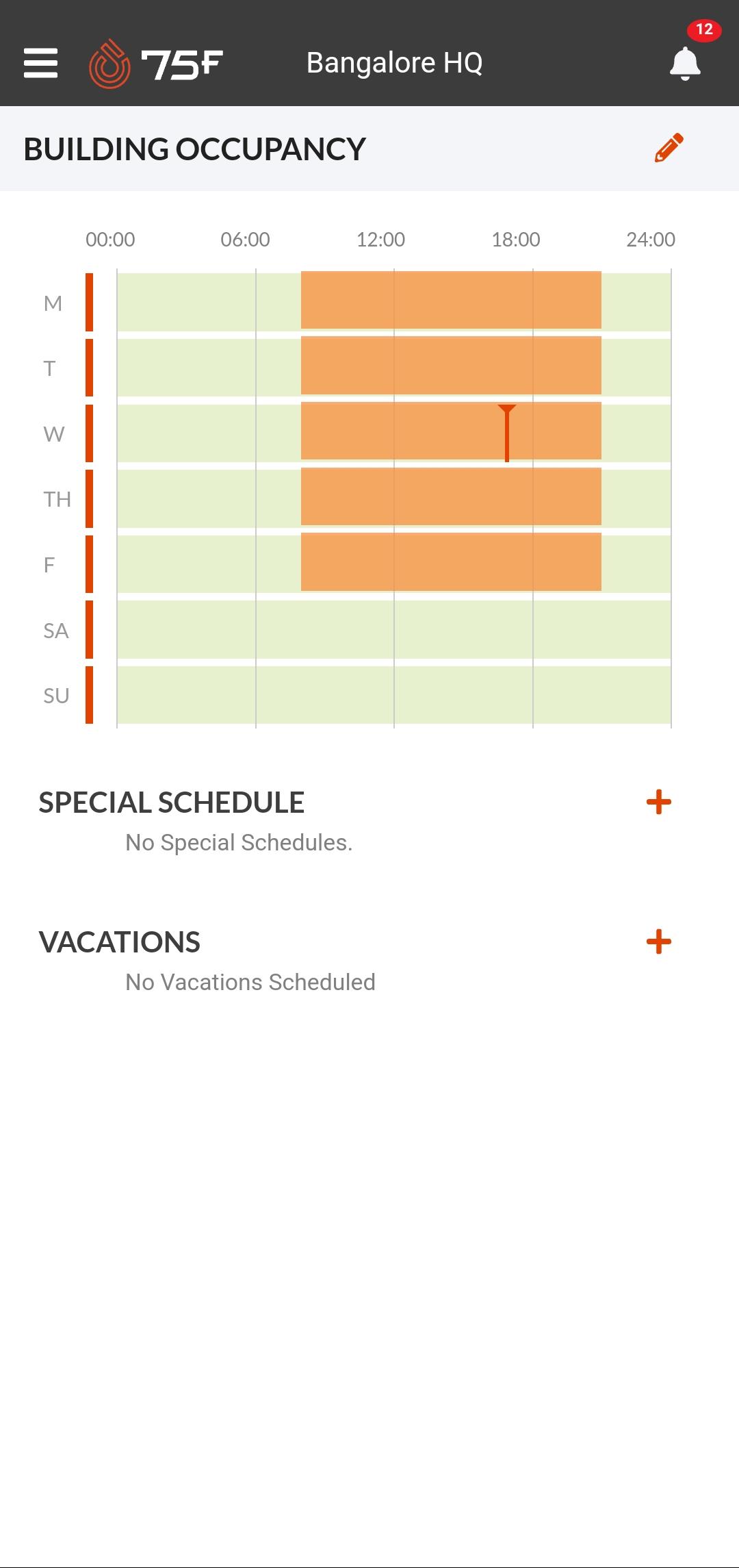 | Editing & Adding a Building Occupancy
Tapping a time slot displays the occupancy state (occupied or unoccupied) and time of the building.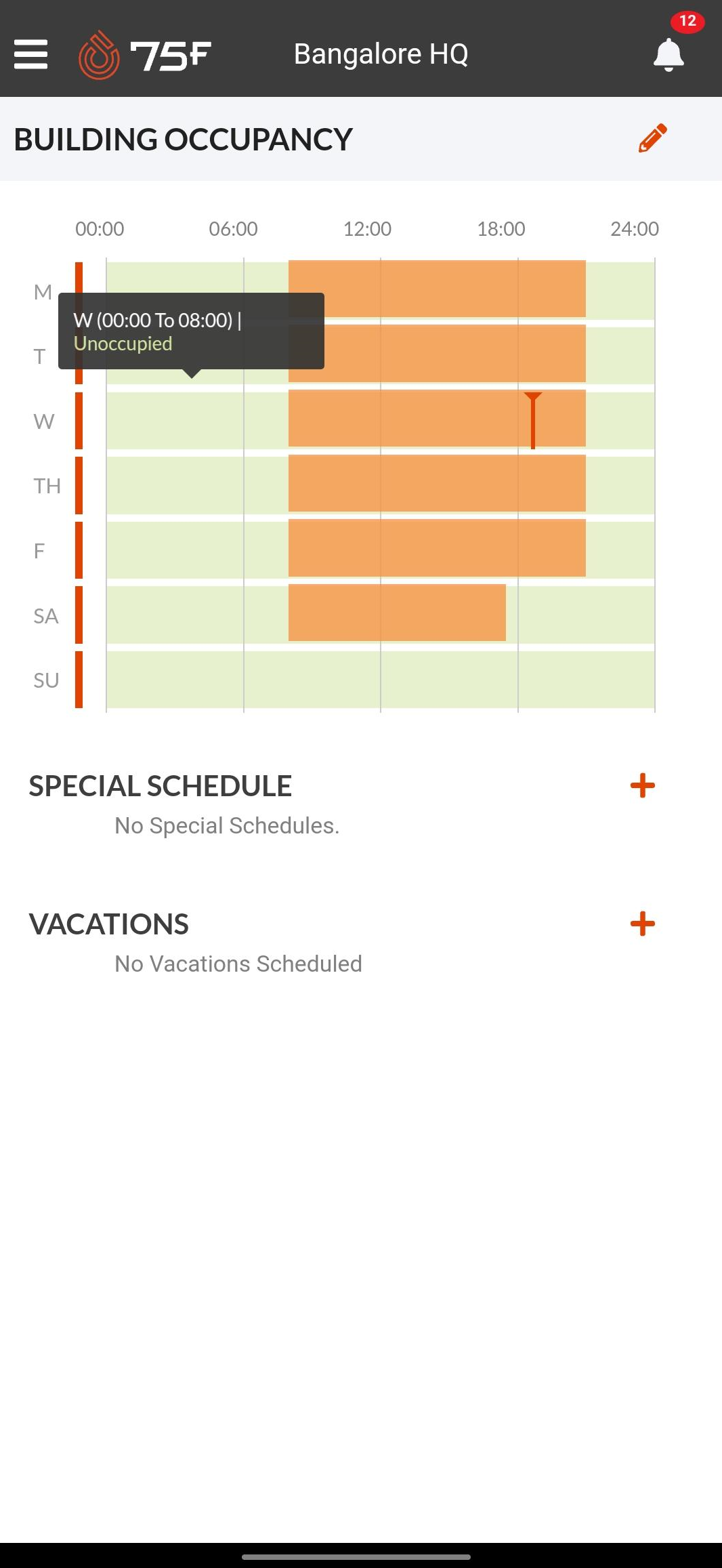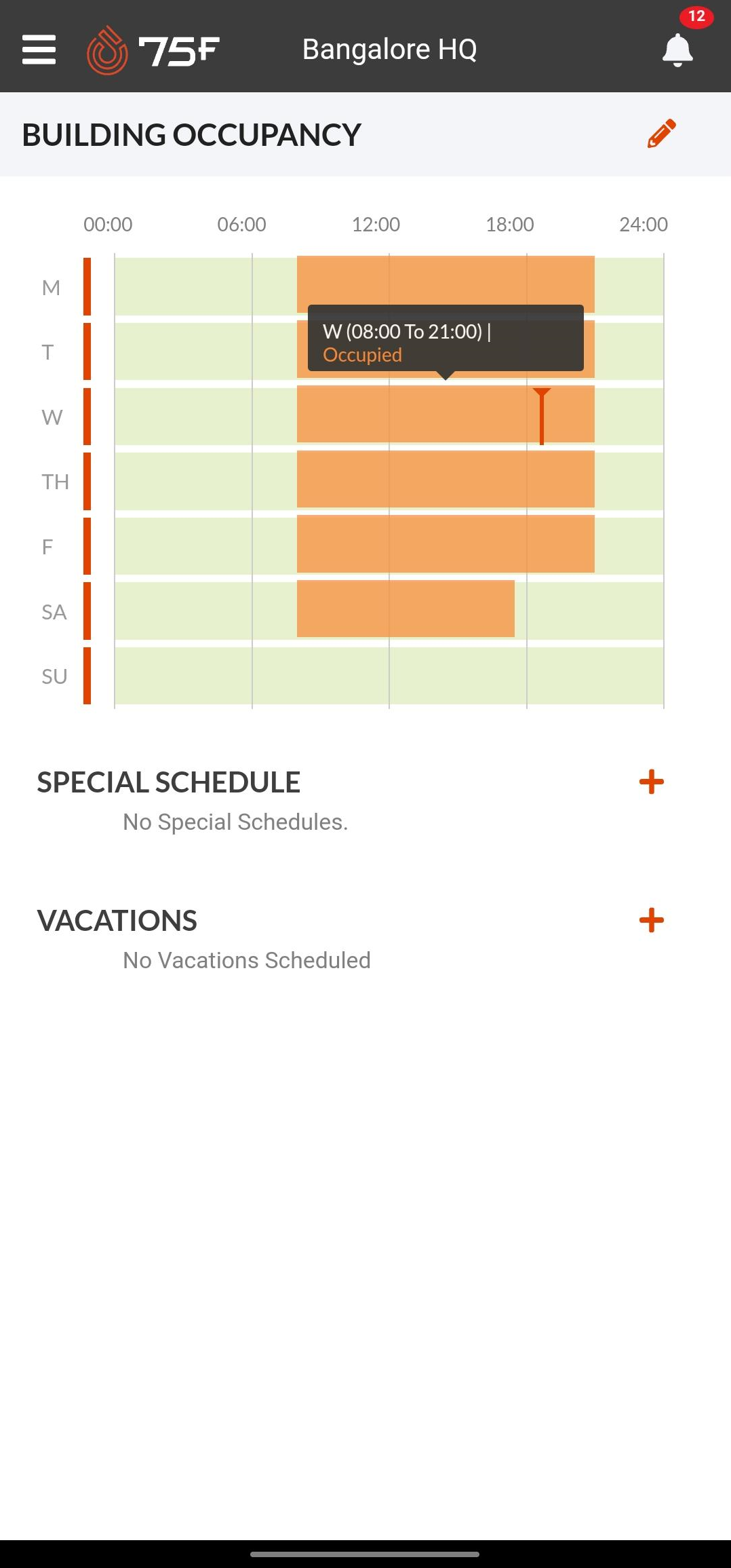 Click on the icon to modify a Building Occupancy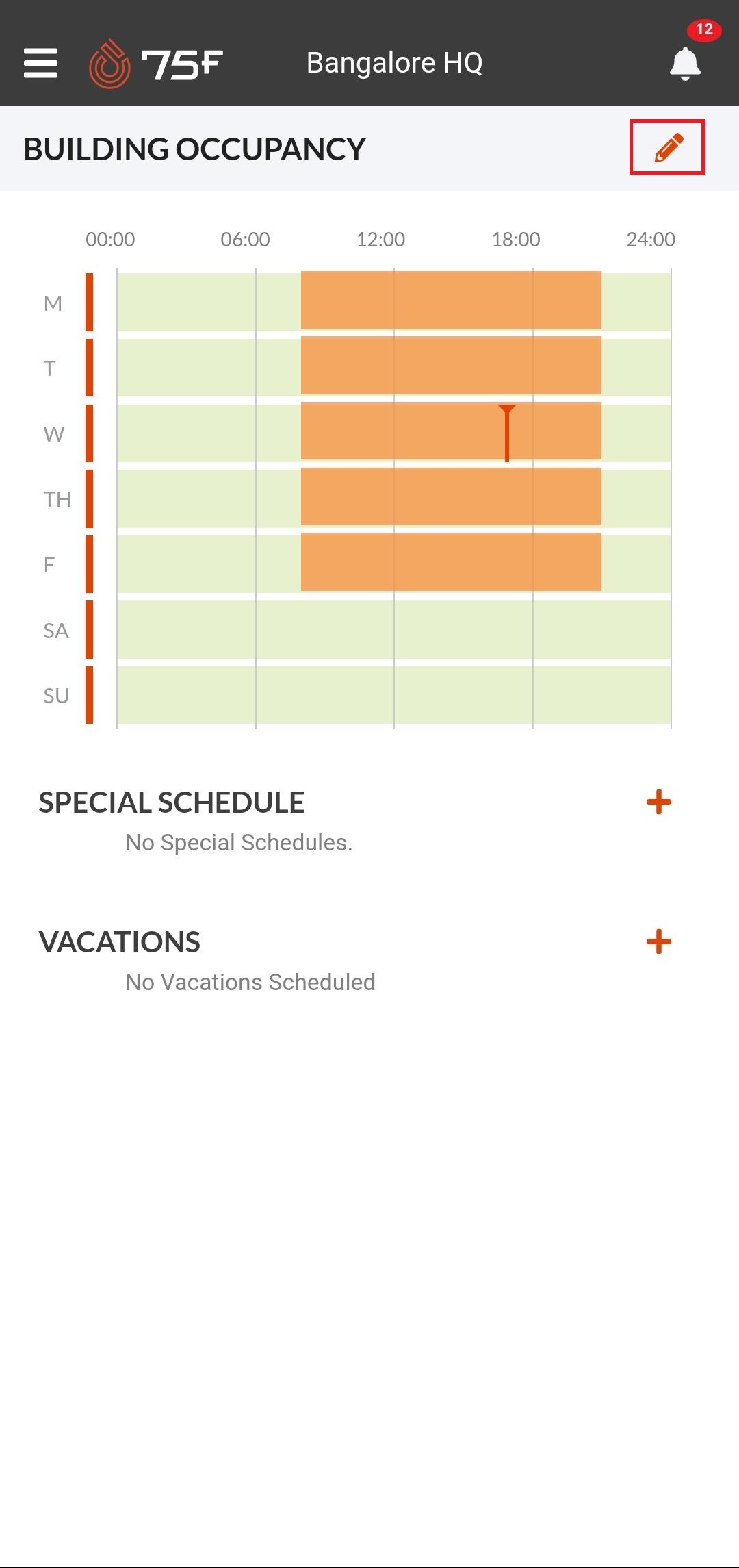 The building occupancy scheduler displays occupied and unoccupied legends which are indicative of the building occupancy.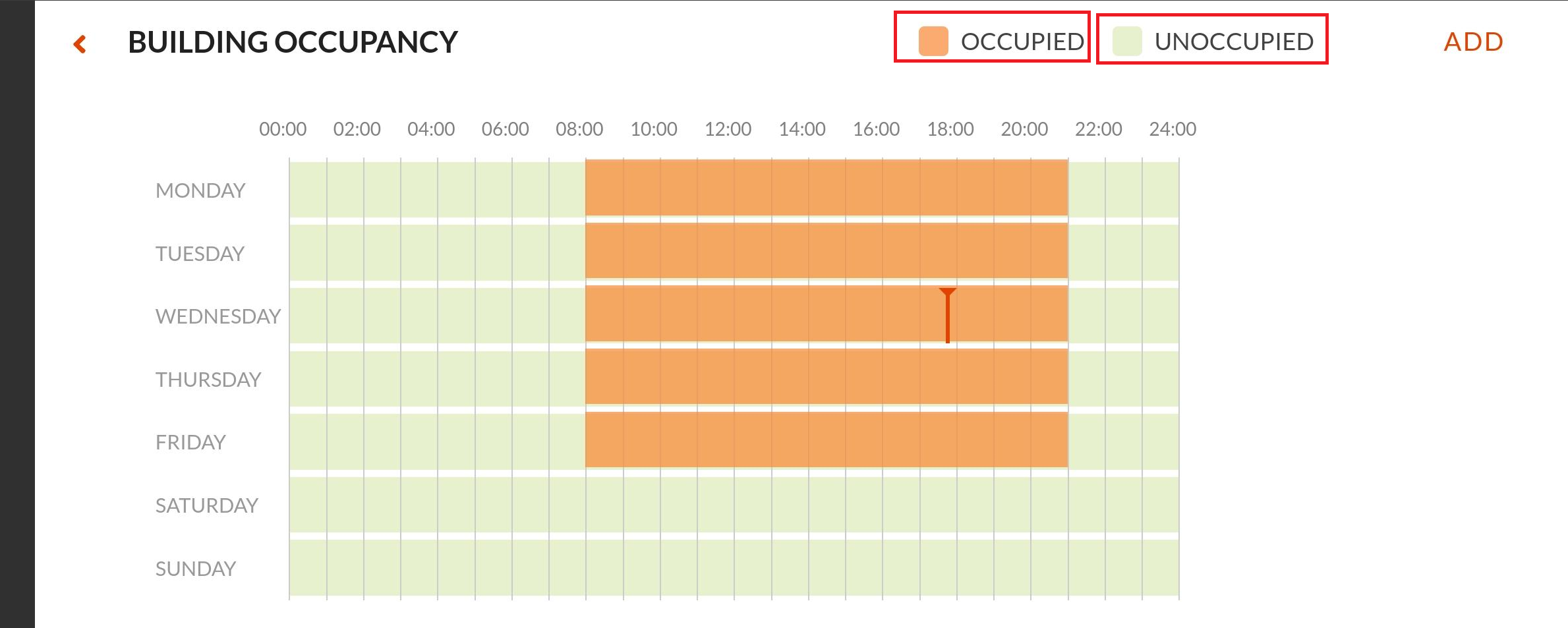 Click on an occupied slot to edit the occupancy.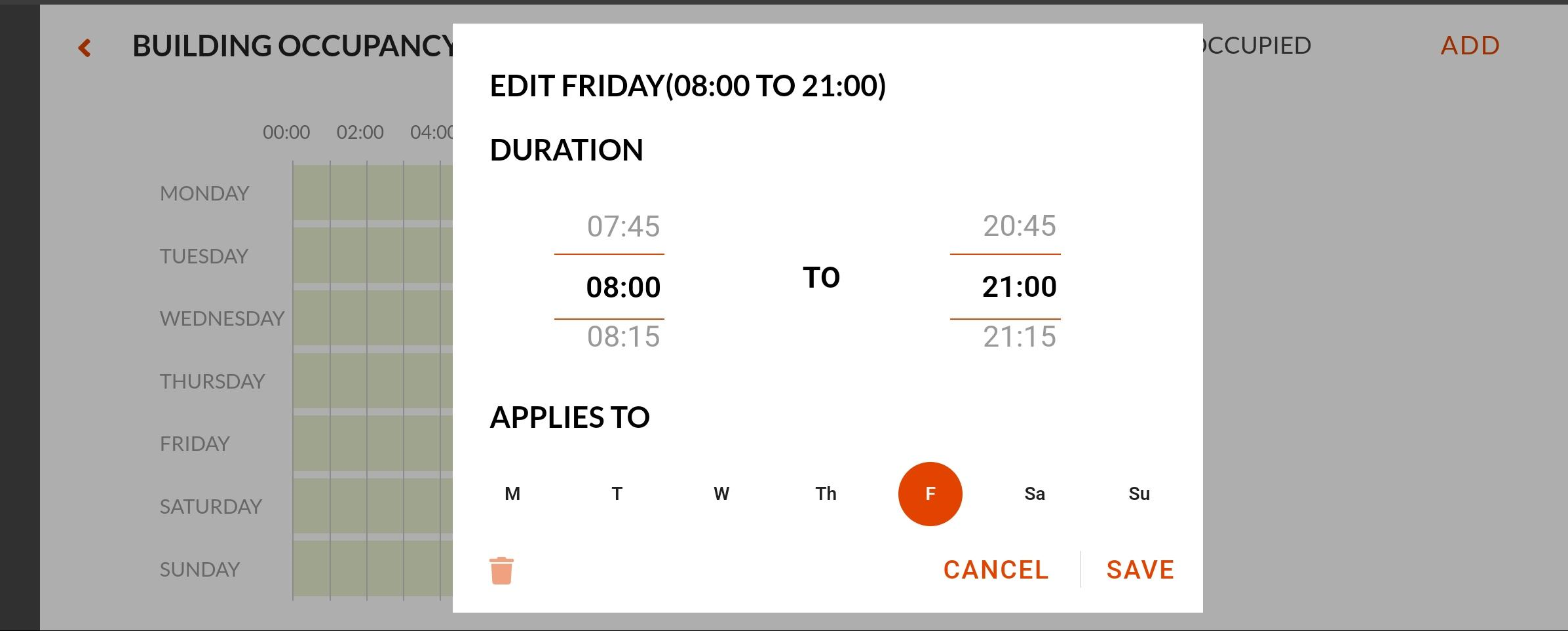 Scroll to set the start time and stop time for the occupancy.
Select the day of the week
Click save to save the occupancy
Note: The occupancy component displays an interval of 15 minutes for every time slot for the duration.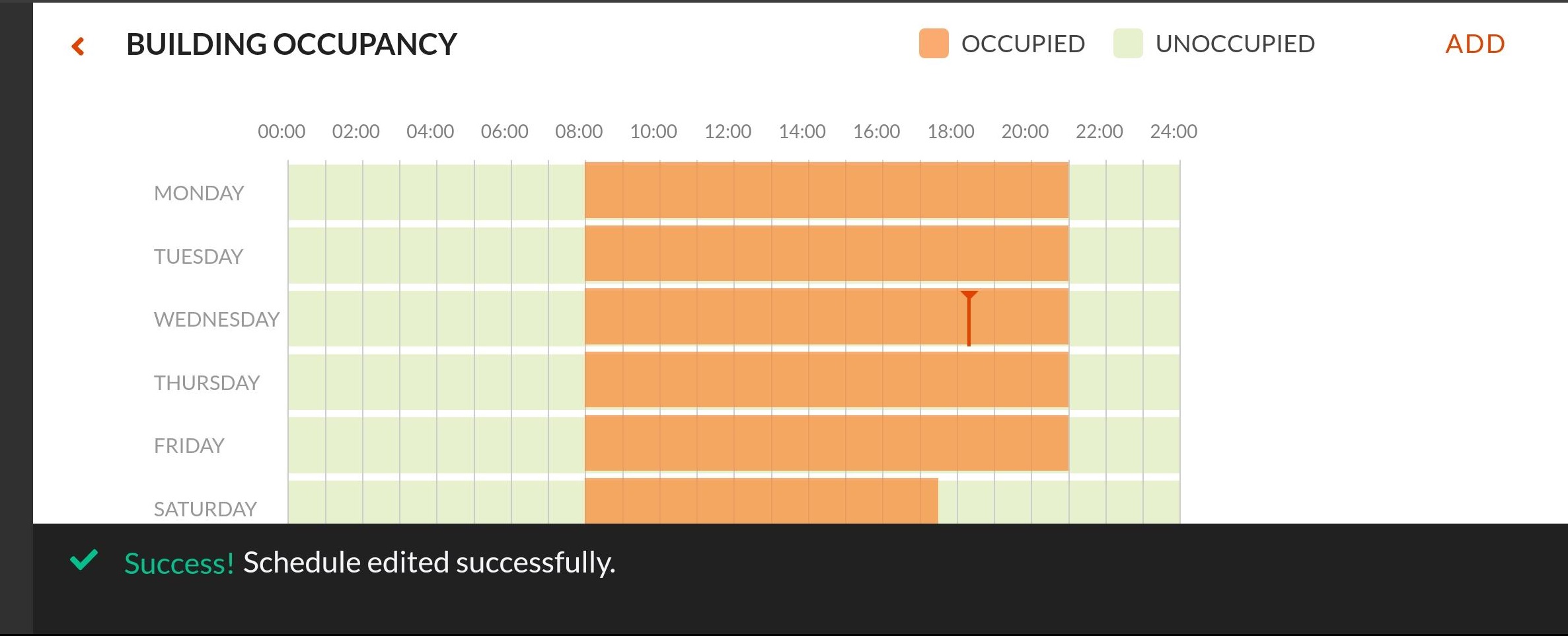 The Schedule is edited successfully.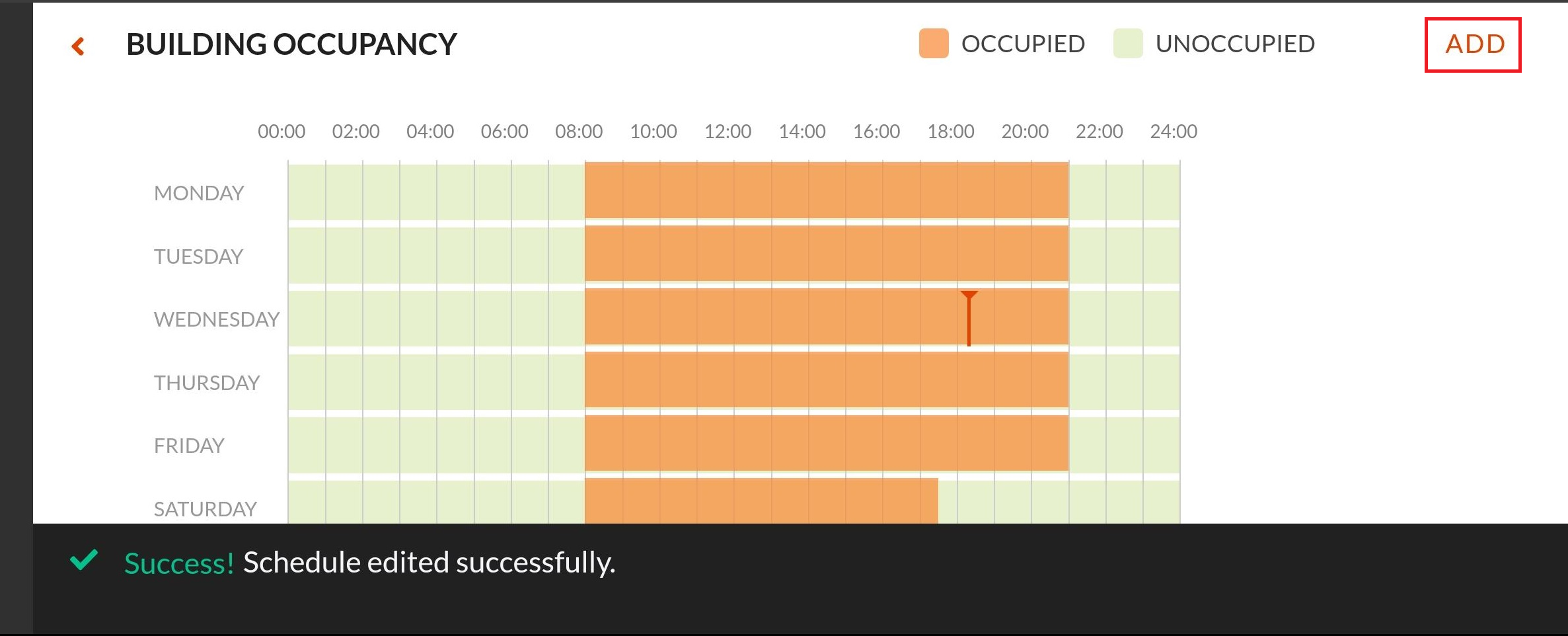 Click Add to add a Building Occupancy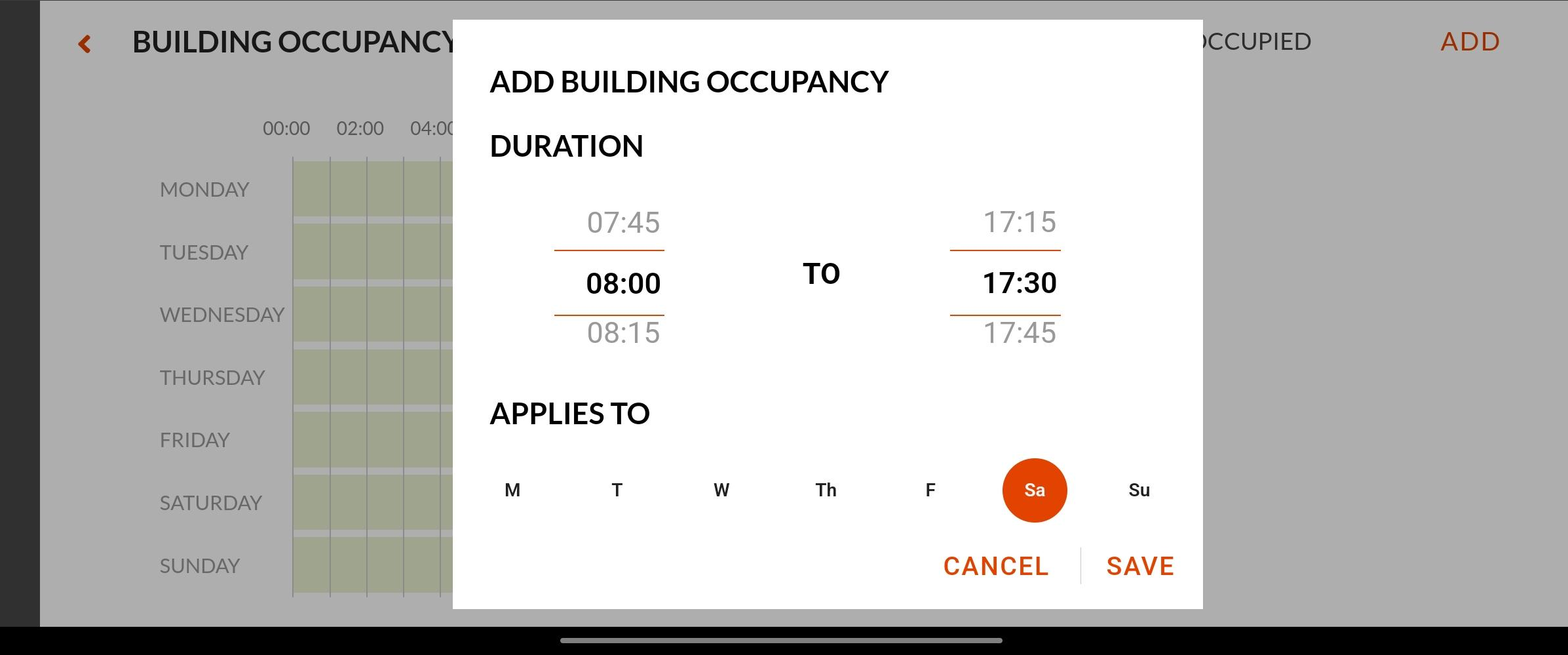 Scroll to set the start time and stop time for the occupancy.
Select the day of the week
Click Save to save the occupancy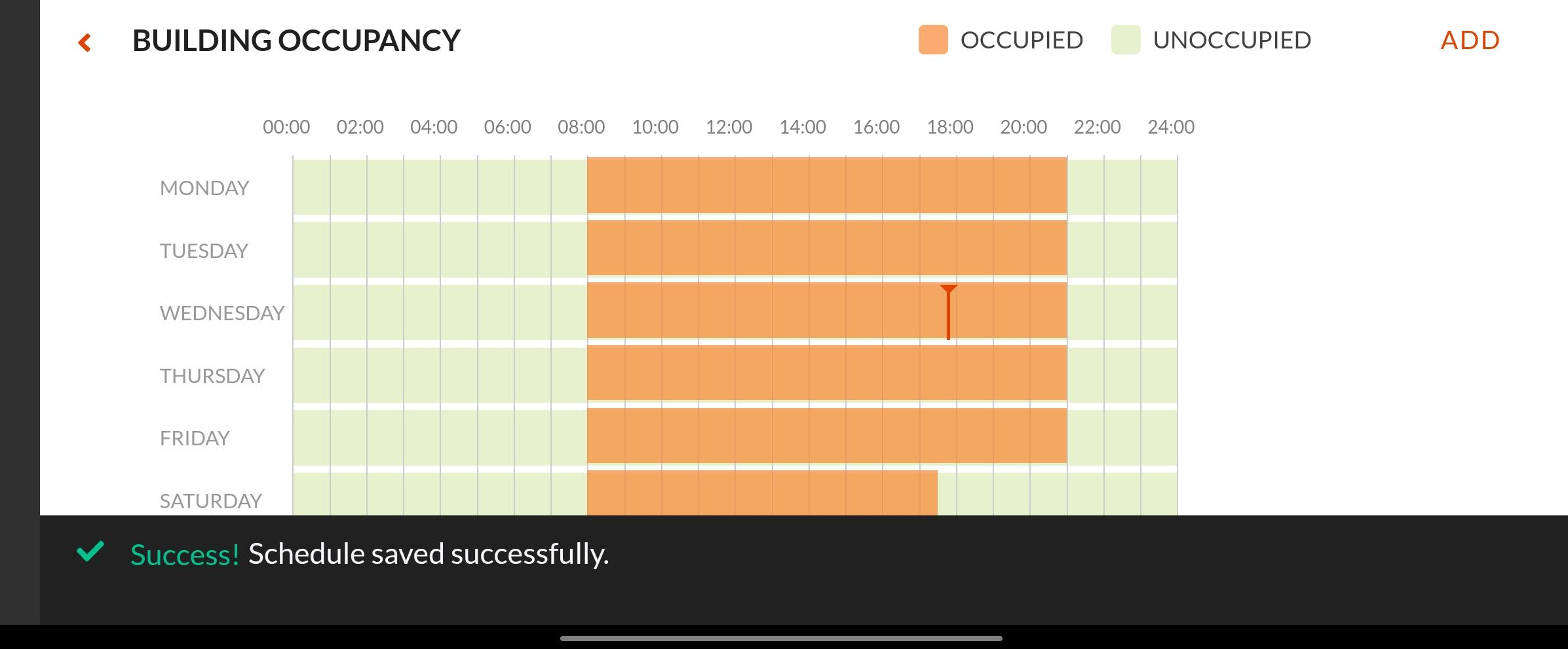 The Building Occupancy is saved successfully.
| Deleting a Building Occupancy
Tap the icon to delete a building occupancy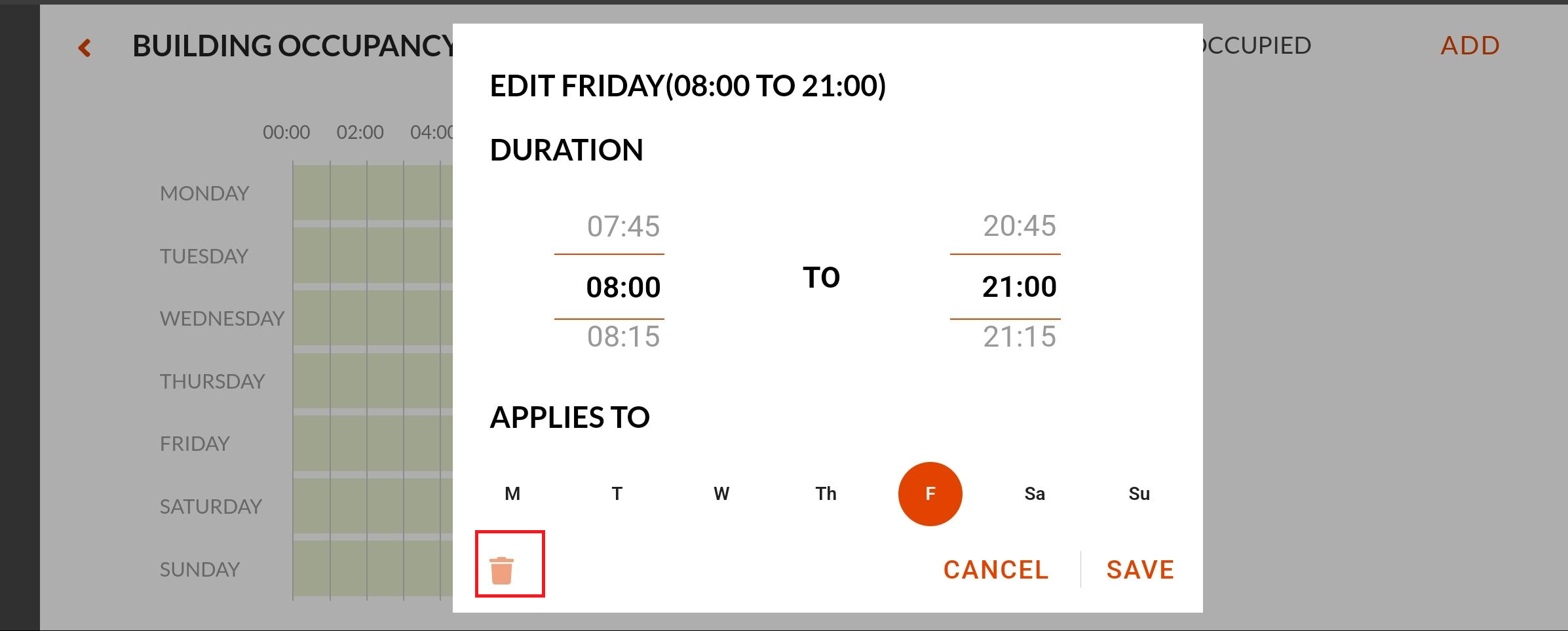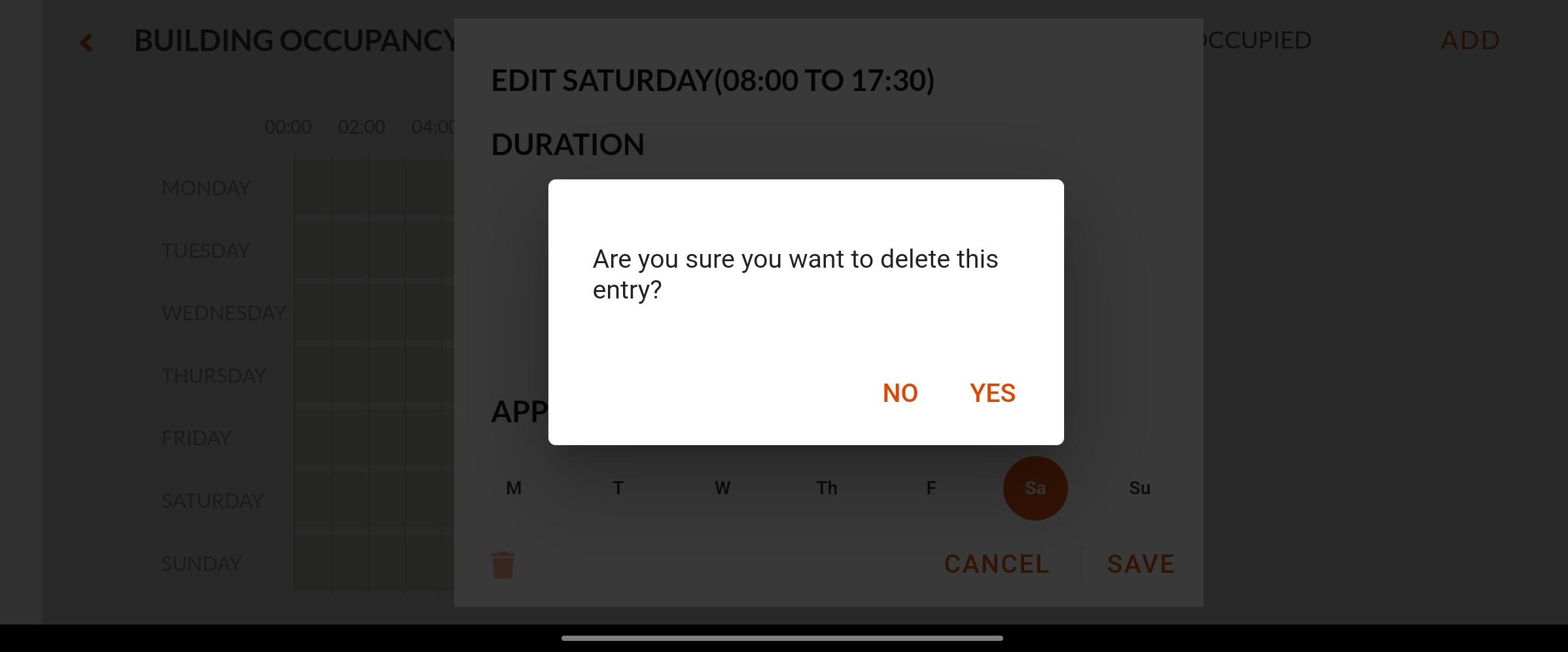 Click YES to delete the occupancy.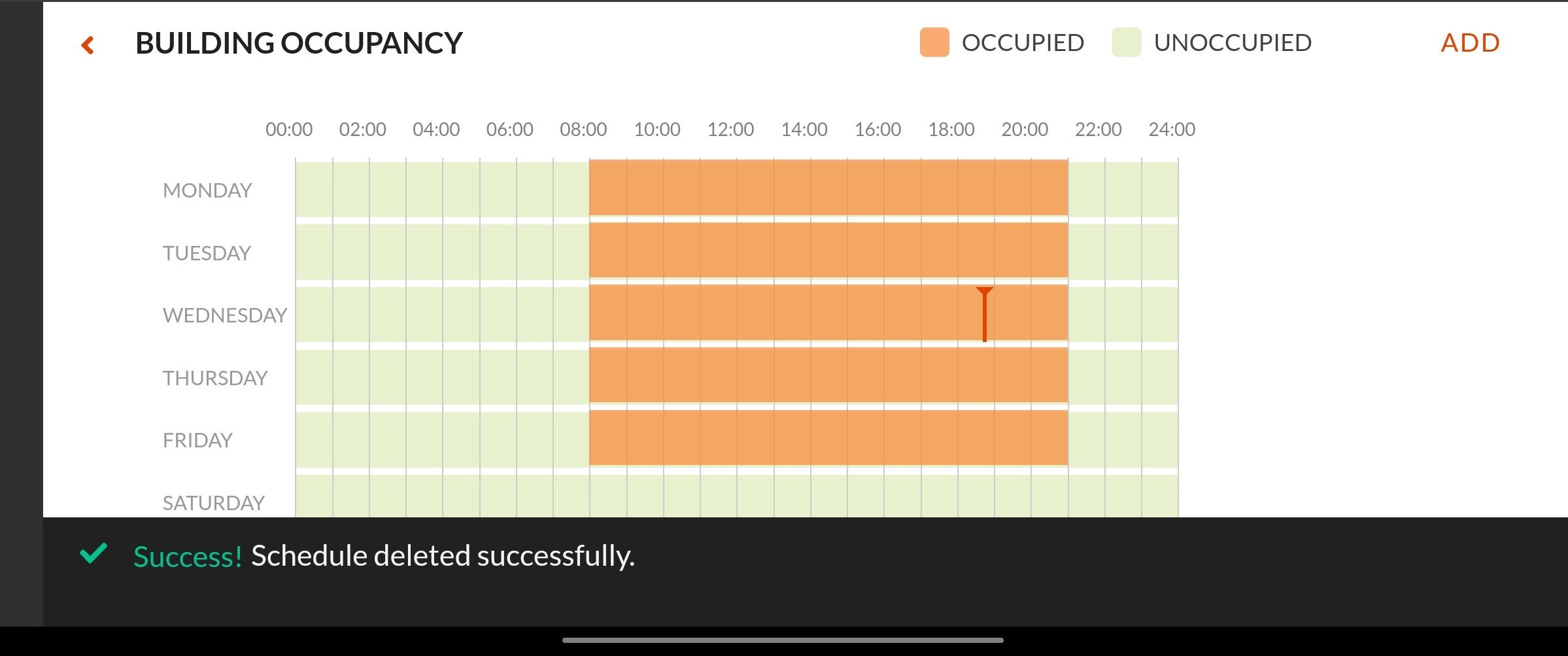 A confirmation message is displayed.