| Important Enhancements and Fixes
Zendesk Integration
The Zendesk help center is now available on facilisight for facility managers to access and raise tickets for their corresponding sites.
The same can be accessed from the question mark

icon.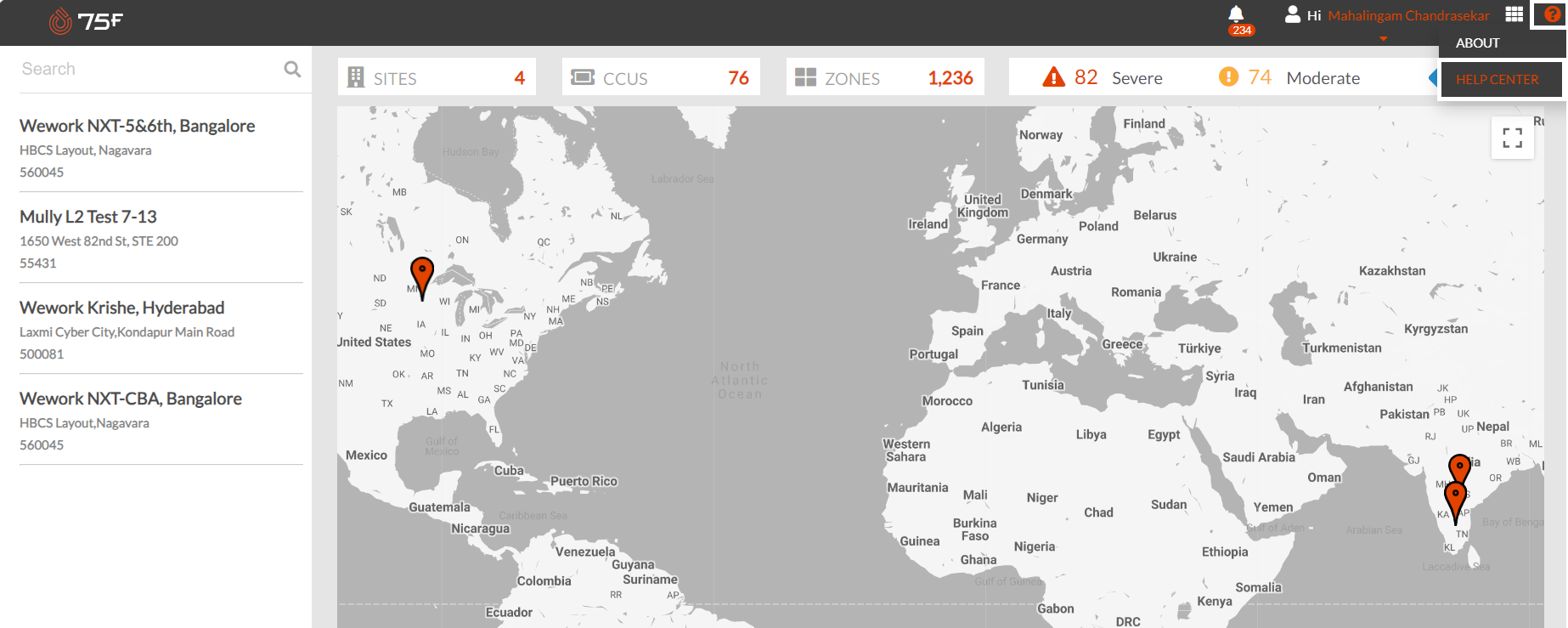 The Zendesk icon is now available on the Internal portal Heatmap for support personnel to access tickets created for the particular site.
The icon is available next to the heatmap refresh icon on the banner.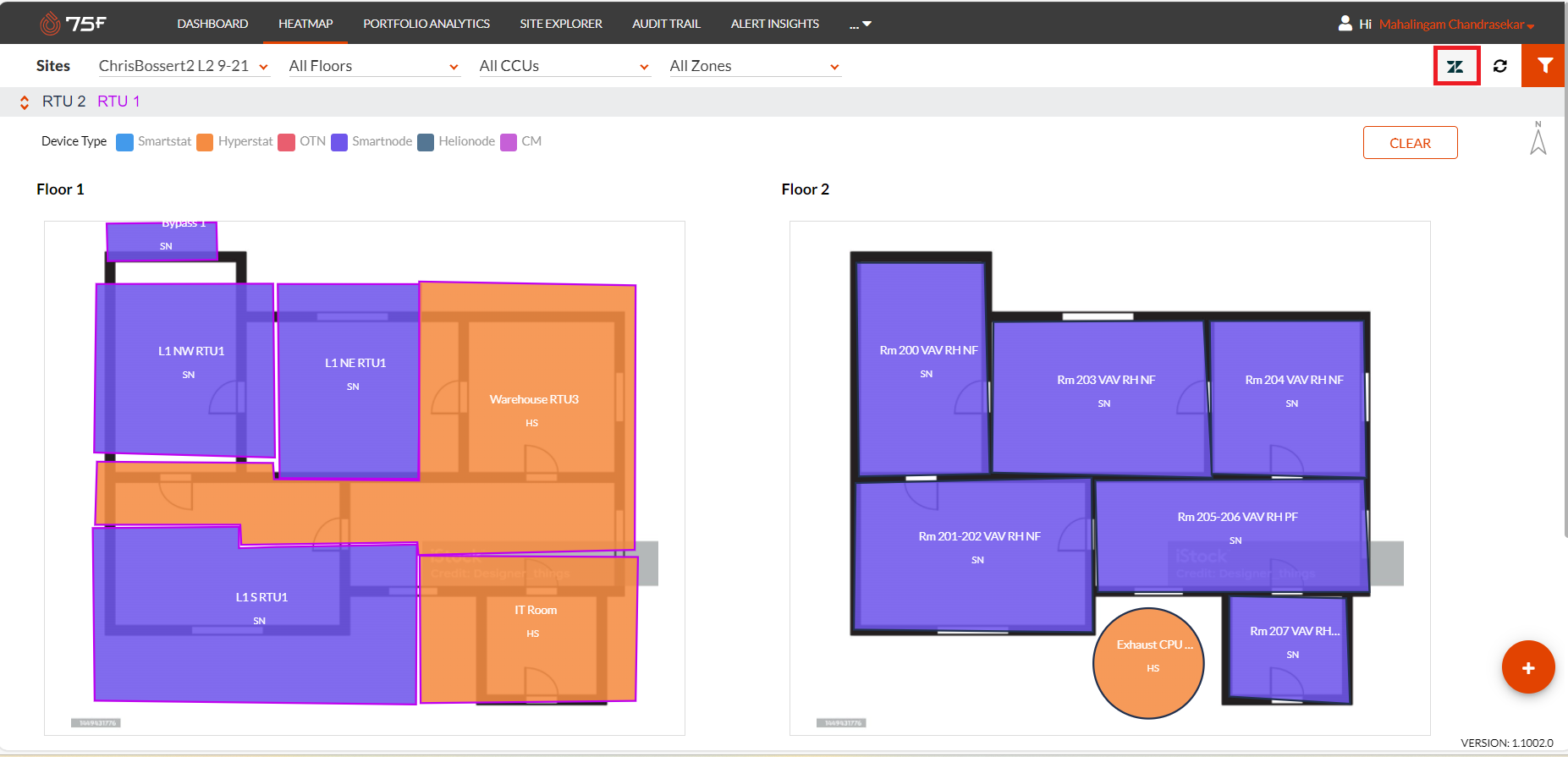 View Only Facilisight Manager
View Only Facility Manager, an additional user type added to the list of users already available in the system, Provides the capability for a Facility manager to monitor the site through heatmap, system & zone settings, alerts, graphs, PAM dashboard, and schedules with no edit capabilities.

| New and Updated Docs
| Versions
| | |
| --- | --- |
| Internal Portal | 1.946.0 |
| Facilisight Portal- | 1.923.0 |
| Facilisight App | 1.4.0 |
| Zendesk | 0.0.3 |