Current Standard Solution:
75F offers the ability to control a unit heater with a Smart Node using the Single Stage Equipment (SSE) profile.
Opportunity :
There are scenarios where a customer wants visibility and control of the Unit Heaters in a building.
How does it work? :
Let's assume the unit heater has a 24v power source. We want to tap into that power supply to power our smart node. Next, you want to connect your heating call through Relay 1 on the smart node and your fan call (if applicable) through Relay 2. Finally, you want to connect your 75F temperature /humidity sensor to the RTS input and a supply air temperature sensor (10K Type 2) to the TH1 input on the Smart Node. See the connection diagram below: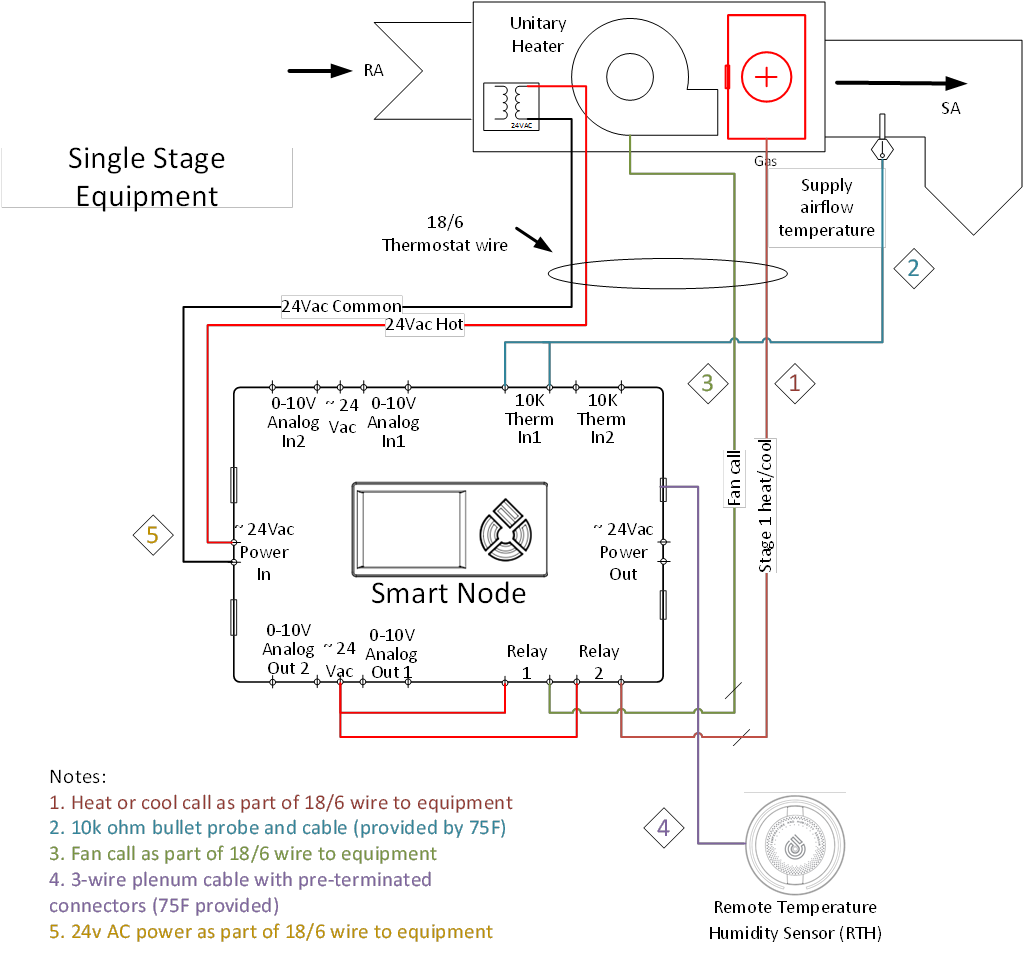 Configuration
From the Select Module Type screen for the SmartNode,
Click the Single Stage Equipment option.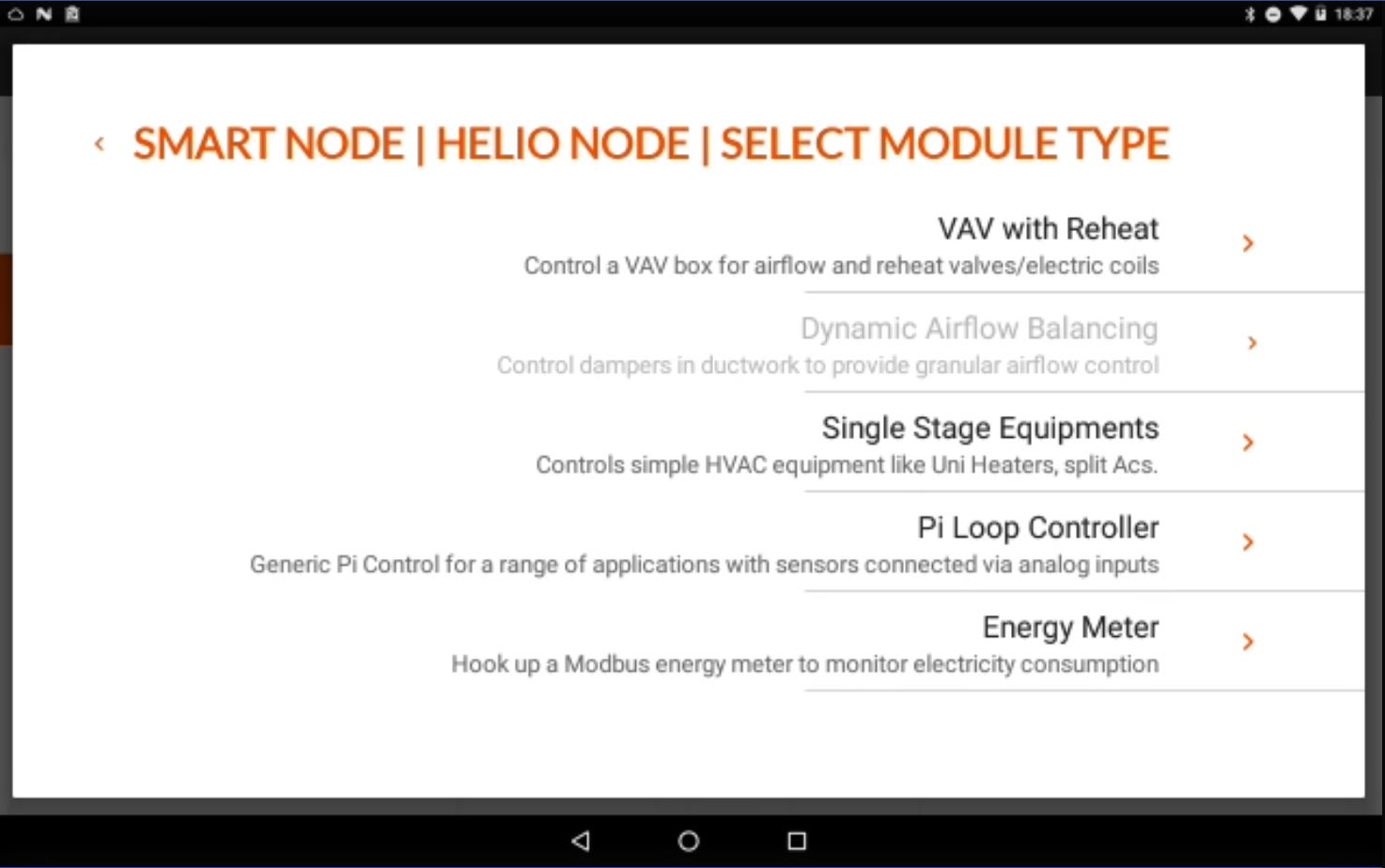 Follow the instructions for pairing as shown below.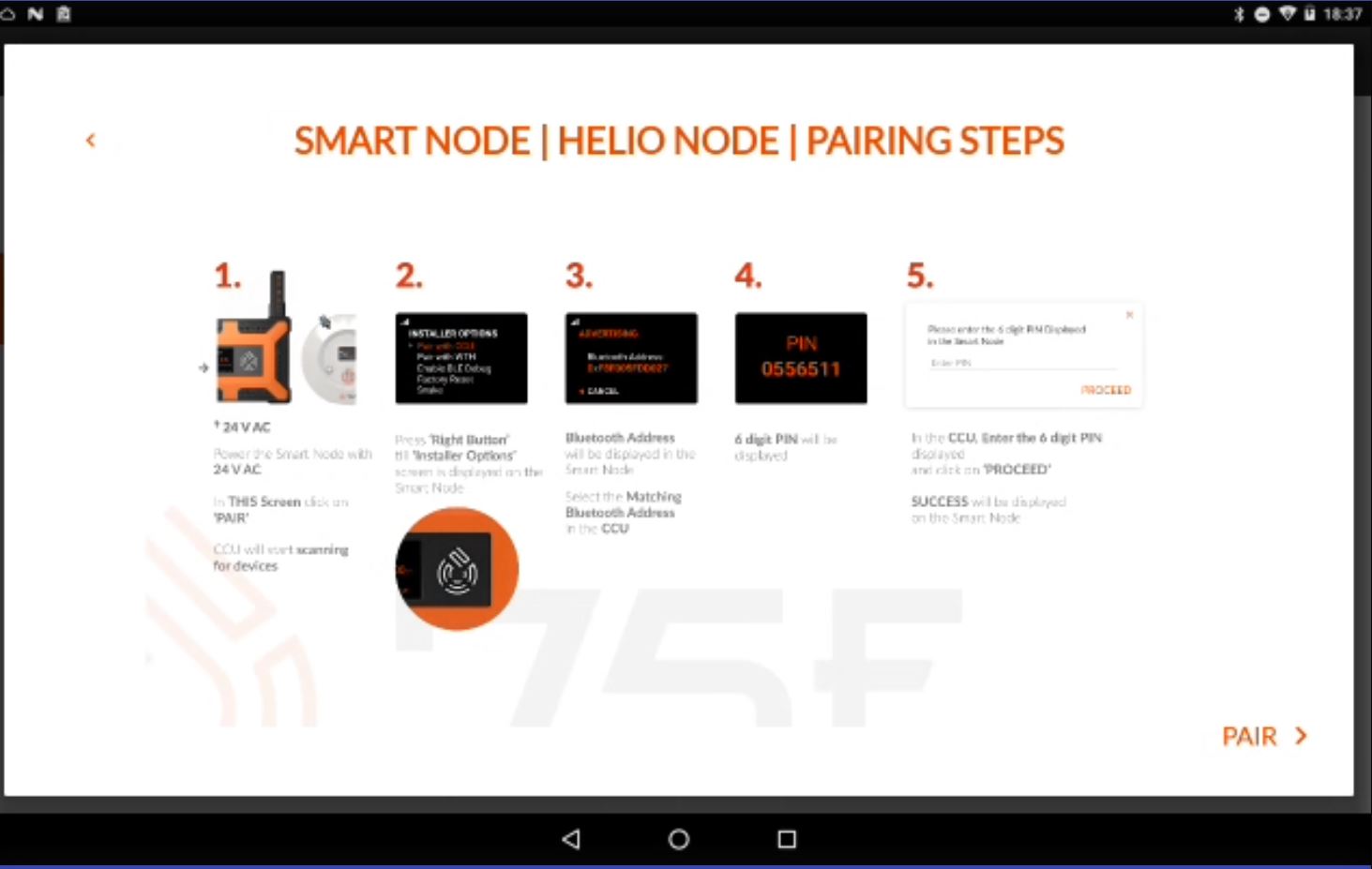 The configuration screen displays the following.
Relay-1
Relay-2
Thermistor-1
Thermistor-2
Analog-in 1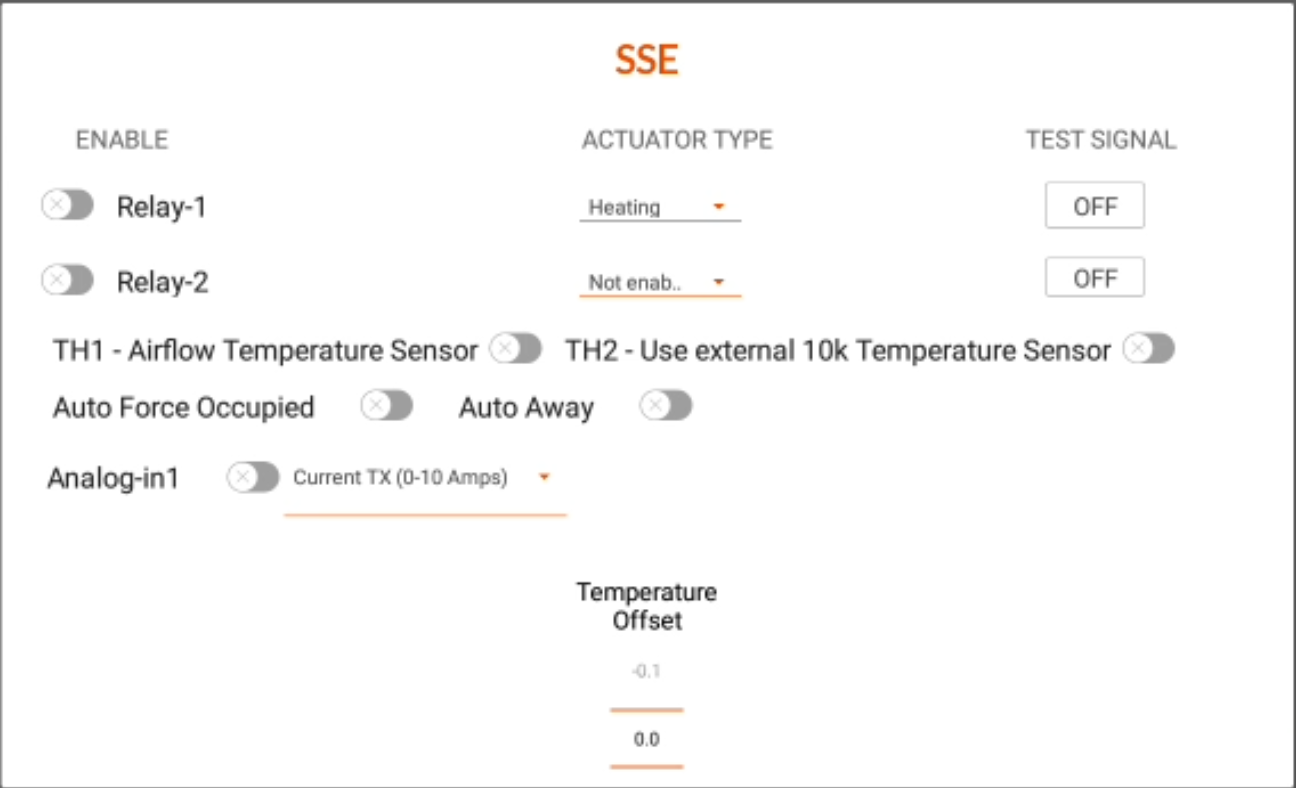 Configuration Parameters
Parameter

Purpose

Default Value

Values in the drop-down list

Relay 1

To enable Heating/Cooling

Cooling

Heating

Cooling

Relay 2

To Enable Fan

Not Enabled

Not enabled

Fan

Thermistor-1

To enable supply air temperature monitoring

NA

NA

Thermistor-2

To enable external temperature sensing

NA

NA

Analog-In1

To enable connection of any one type of transformer in the circuit and simply measure the current consumption in the circuit.

Current TX (0-10Amps)

Current TX (0-10Amps)

Current TX (0-20Amps)

Current TX (0-50Amps)
Configure the required parameters.

Click Set to confirm the configuration.
The Single-stage equipment profile using the SmartNode is configured and ready to control the equipment.
The profile data that is aggregated by the CCU can be visualized in the portals.
Note: You can configure SSE modules from CCU but can reconfigure the values from the internal portal.
Post Configuration
Once an SSE profile for using the SmartNode is configured for a space the same would reflect in CCU as below.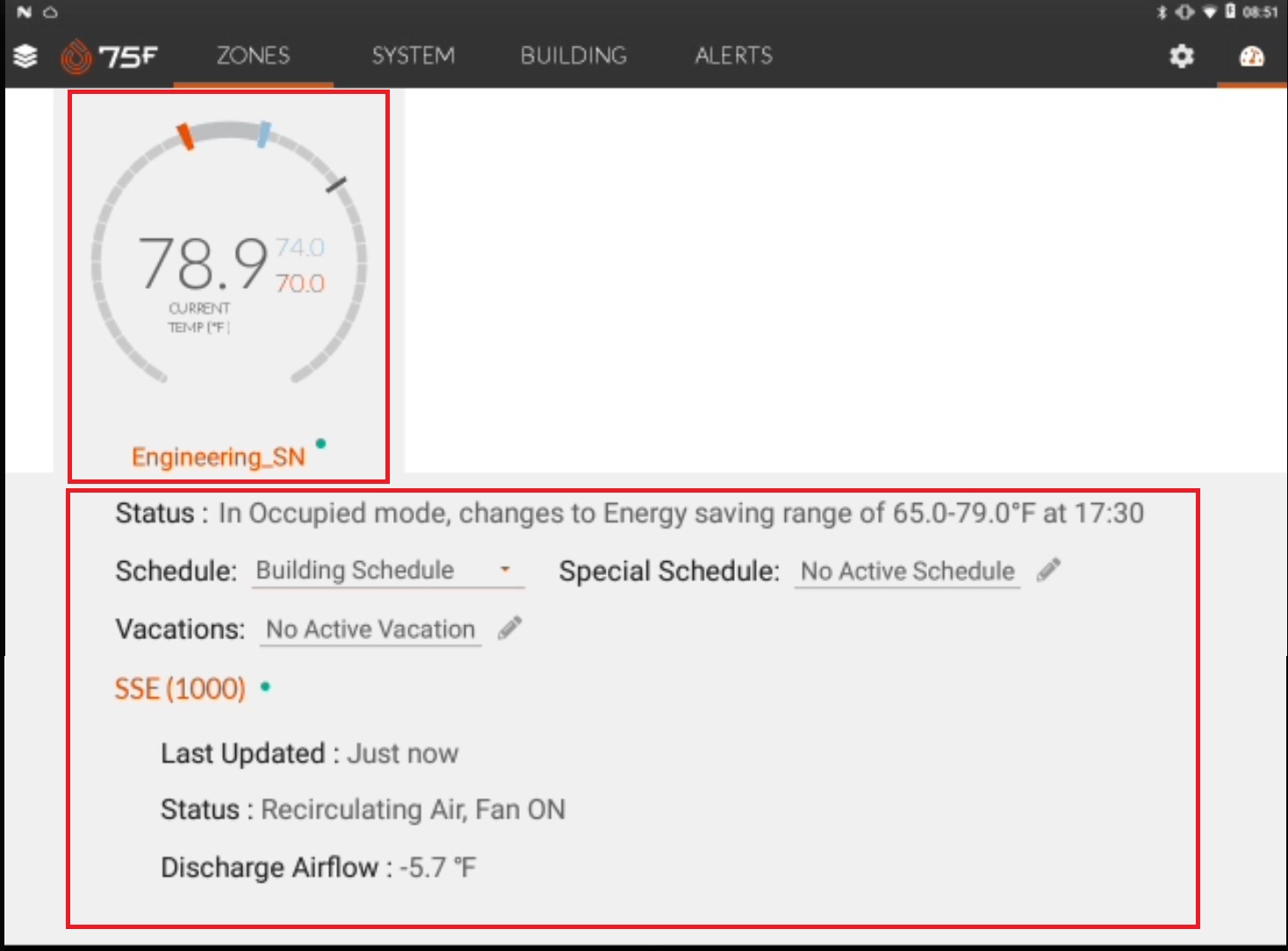 And reflects in the portals as shown below: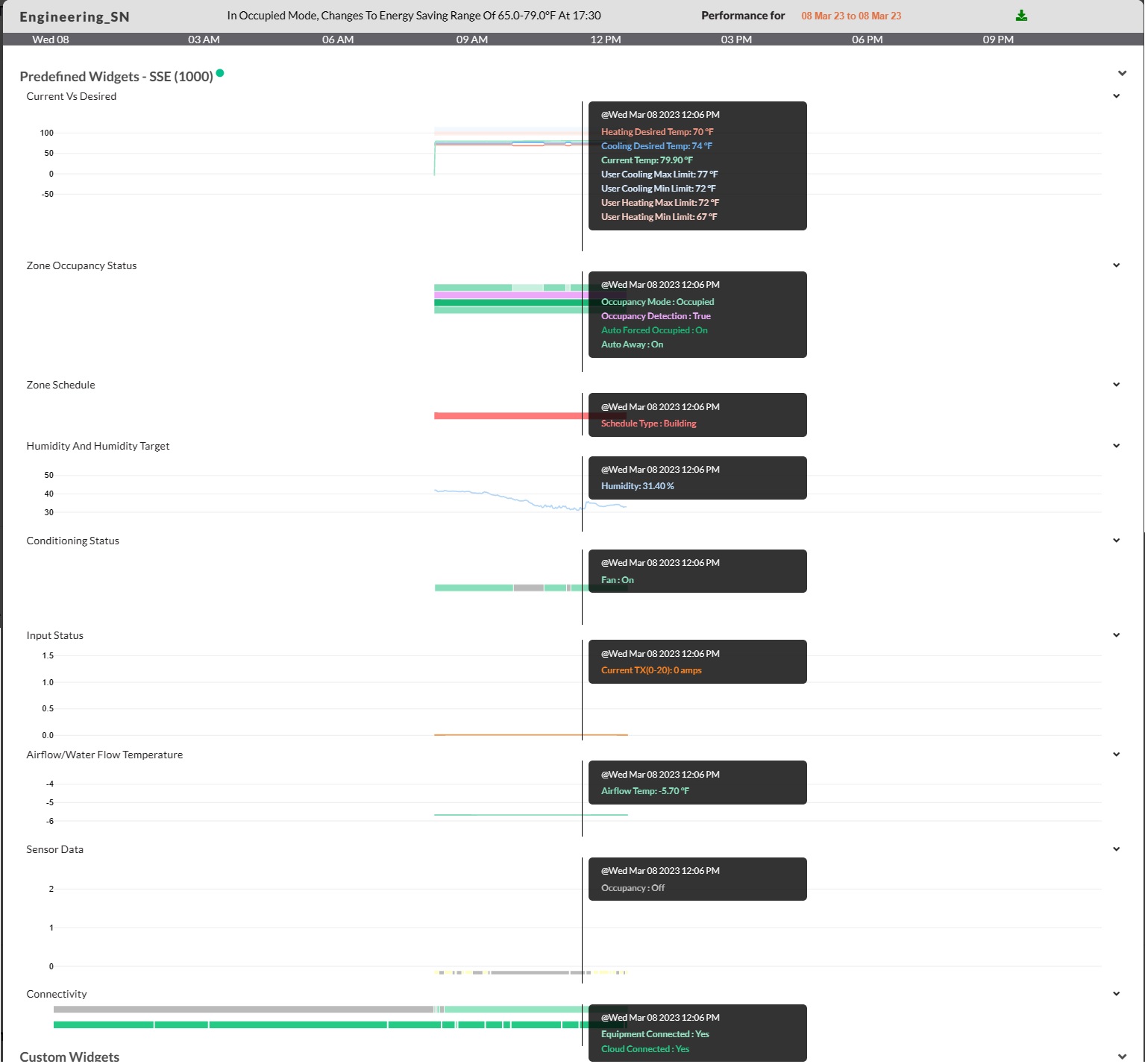 Result:
Unit heaters now have the ability to be monitored and controlled remotely.
Using a smart node with the SSE profile unit heaters can be in setback mode based on the vacation or the unoccupied schedule.