For revenue grade energy metering 75F uses Modbus communication between a Schneider 3150 energy meter and a 75F Smart Node. Please read and understand the Schneider 3150 installation manual before proceeding. The data gathered with these devices is fed into the portfolio energy manager in your Facilisight account for easy access.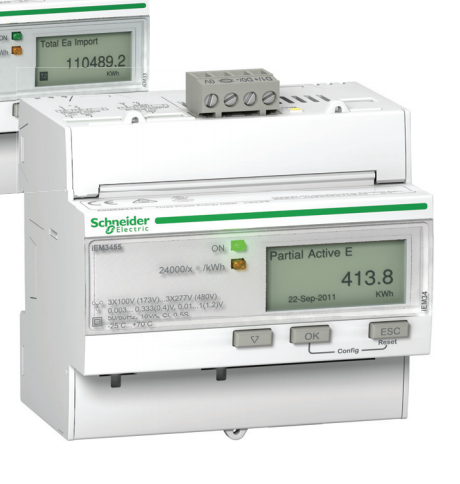 Wiring
Control Wiring - To wire the Schneider 3150 to a Smart Node please use the diagram below. You will be provided a 4 Pin cable that will plug into the RS485 port on the Smart Node on one end and be cut on the other end to land the wires directly on the Schneider 3150.
Load Wiring - To wire the load side of the Schneider 3150 please refer to the attached 3150 installation guide. Depending on the load you plan to measure your wiring diagram may vary.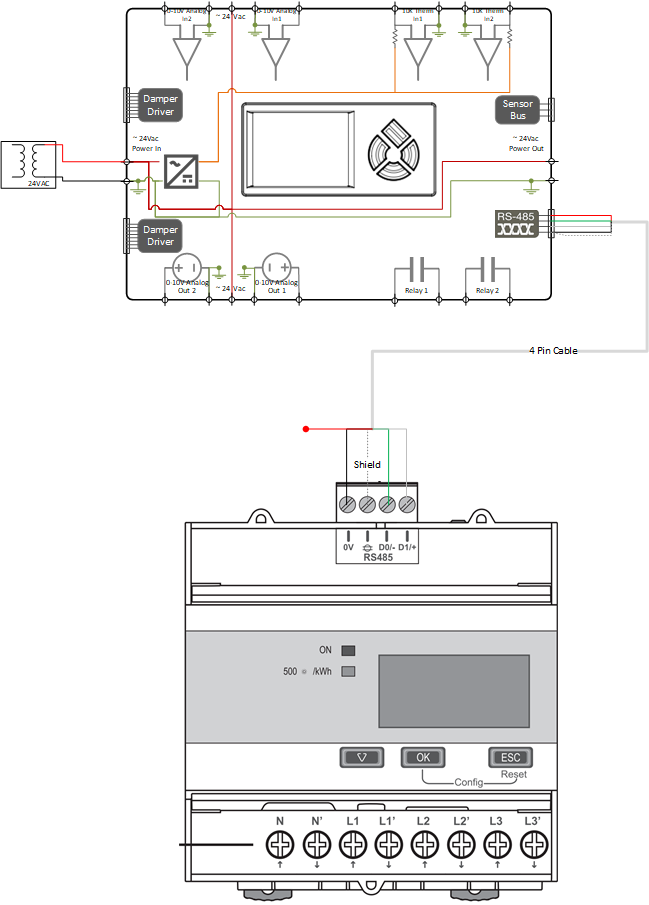 Configuration
Configuring the Schneider 3150 to communicate to the Smart Node is easy. You will need to set a Slave address and configure the the frequency.
Frequency - Press and hold the OK and ESC buttons simultaneously to enter the configuration menu. Press the V button once to show Frequency. The frequency needs to be set to 60Hz. If it is not, press the OK button and press the V button until 60Hz is displayed. Click OK when 60 Hz is displayed.
Slave Address - To set the slave address click the V button until Communication is displayed. Click OK to enter. The slave address needs to be set to 001. Once 001 is displayed click OK. Click ESC and then OK to leave the configuration menu.
Baud Rate - 9600
Once the values above are set, the Smart Node will begin receiving data from the 3150. Next you will pair the Smart Node as a DAB or lighting zone.
Once the Smart Node and Energy meter are wired, paired, and communicating the Energy Meter will show up in the Sensor Data row in Facilisight trending data. The value will read 'rate(total)'.