To determine if your CCU docking station (otherwise known as a Control Mote or CM) is functioning correctly you will need a multimeter capable of reading AC and DC voltage. You will need to test 3 points: 
1. Test input voltage. You input voltage should read 24VAC.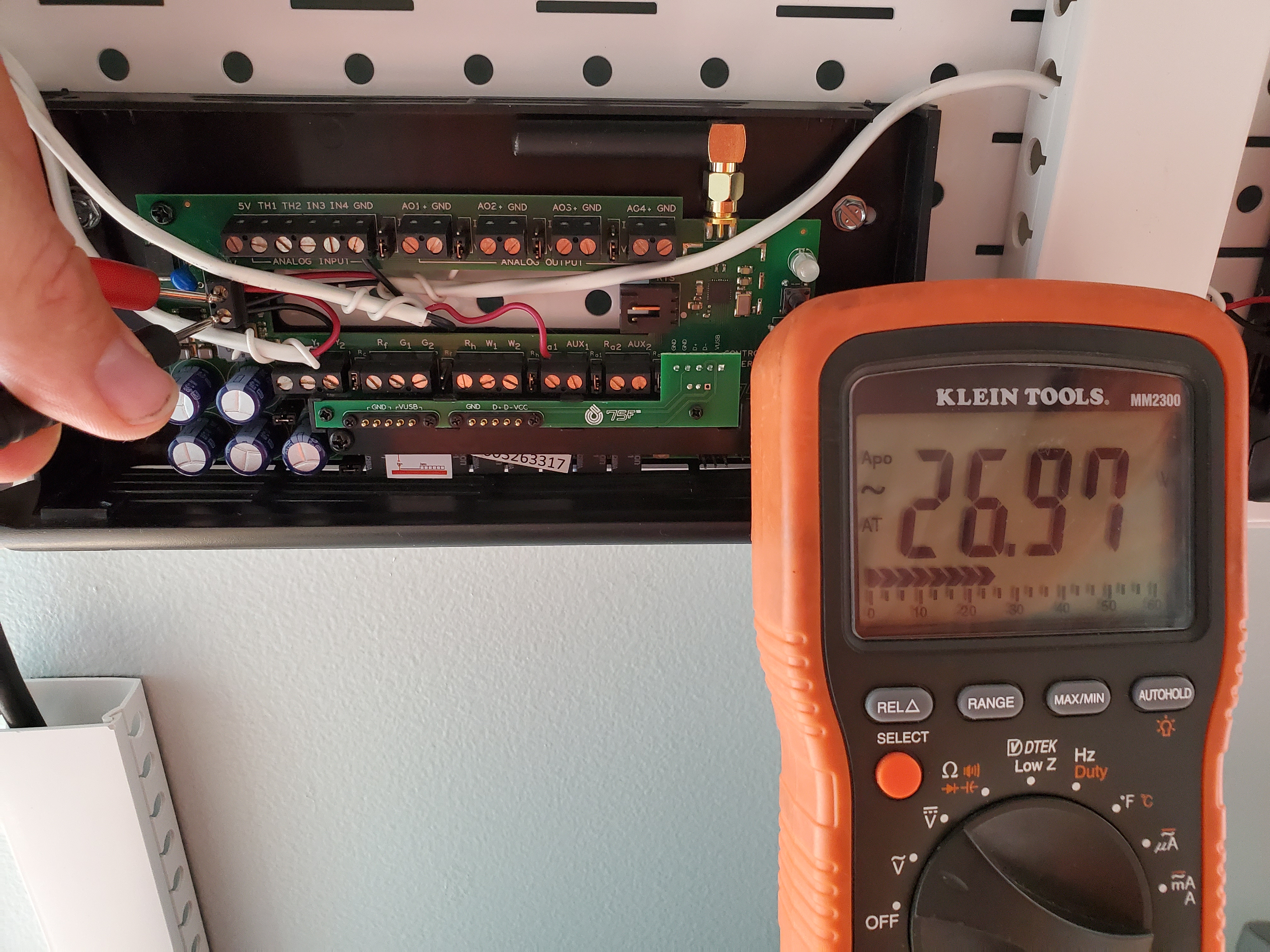 2. Test the charging output. You charging pins (pins 1 and 5) should read 5VDC.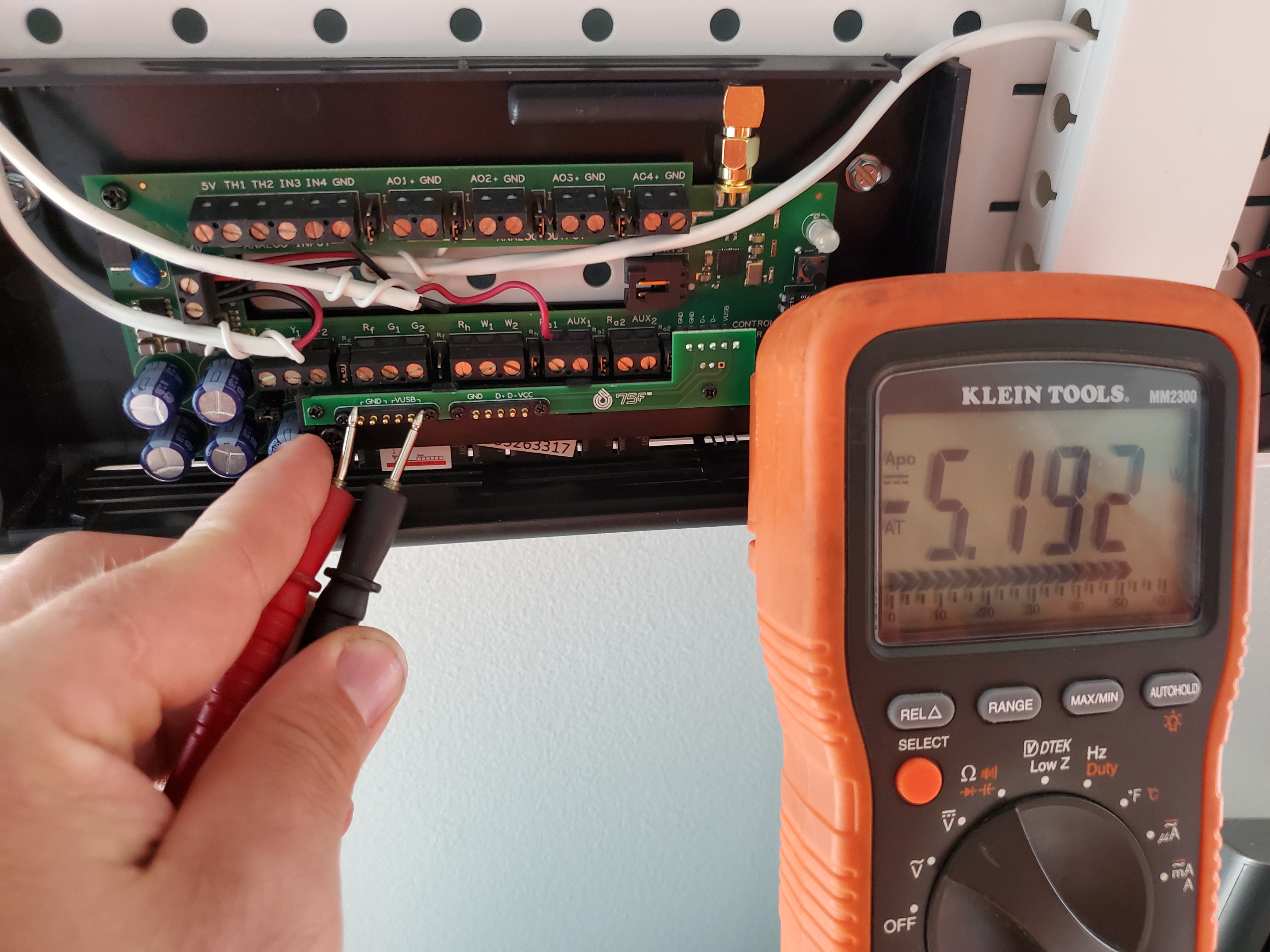 3. Test the USB output. The USB pins (pins 6 and 9) should read 3.3VDC.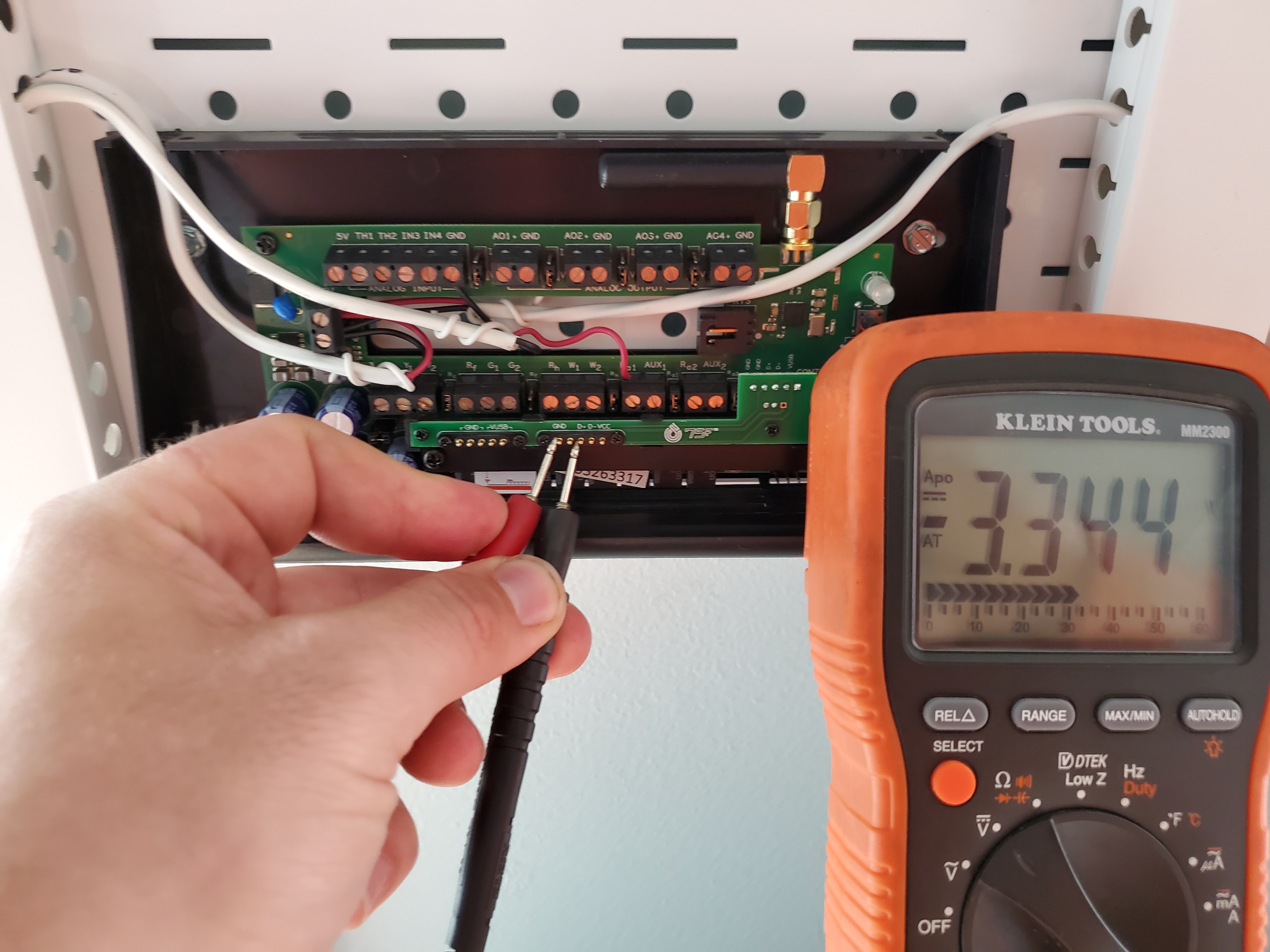 If these 3 values read as such your CM is working. If your tablet is not connecting then either the tablet has failed or there is more likely an alignment issue.