The 75F Central Control Unit (CCU) is the local interface and access point for the entire 75F System. With the help of cloud computing and wireless sensors, the CCU optimizes the efficiency of existing building equipment while keeping occupants comfortable, healthy, and productive.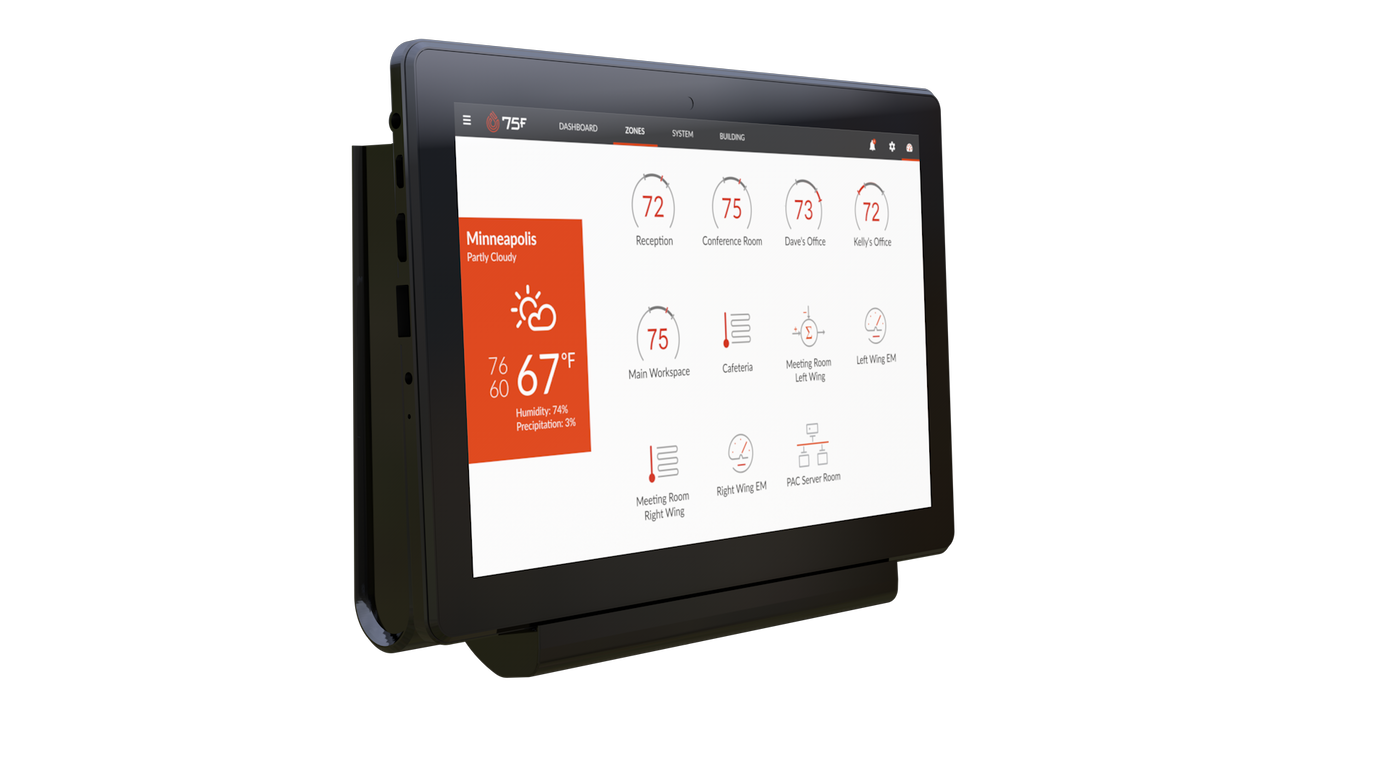 | PRECAUTIONS
Failure to wire devices with the correct polarity when using a shared transformer may result in damage to any device powered by the shared transformer.
Remove power before installing. Never connect or disconnect wiring with the power applied.
Do not run the low voltage wiring in any conduit with line voltage.
Install in accordance with all State and local codes.
| FEATURES
Intuitive interface
Centralized control of zone temperatures
Comprehensive scheduling control
Communicates information to the cloud for remote access and control of system information and configuration
Multiple levels of security
| SPECIFICATIONS
75F Central Control Unit
Input Voltage: 24VAC
Output Voltage: 5VDC
Analog Inputs: 0-10VDC
Operating Environment: 32 – 144F
Dimensions: 8.25" x 5.5" x 1.5"
Max Power Consumption: 19.5VA
[CCU Applications - Wiring Schematics]
[CCU Registration and Initial Configuration]