| Introduction
The 75F CCU can be connected to either Wi-fi or the Ethernet LAN to start communicating to the cloud.
In order to support such places the 75F CCU will start having USB port, that can connect to a USB to Ethernet adapter, which can be connected to the Ethernet LAN.
Not all CCUs will have this feature. Any CCU that is received in 20022 and later supports this feature.


Note: When connecting ethernet to the CCU, it is known that the CCU will reboot each time you undock the tablet from the CM. Perform as much pairing and configuration before docking the tablet again.

| Schematic
Below is the schematic to connect the CCU to Ethernet LAN.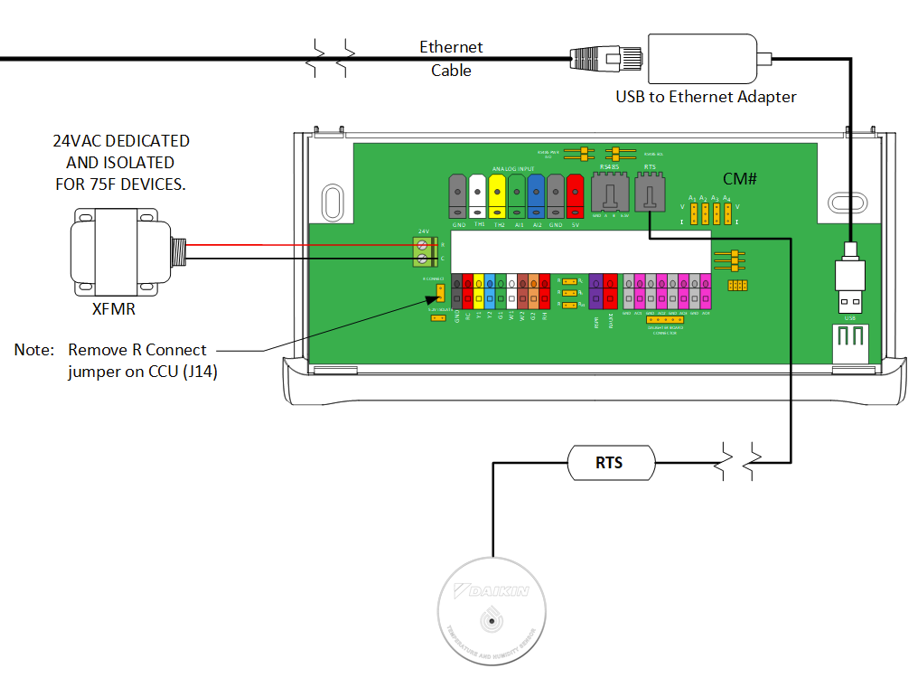 | Verify Connection
Once the connection is made as per the schematic provided, with the network open and DHCP enabled, the CCU will connect automatically to the network and the icon (<->) will appear as an indication that CCU is connected.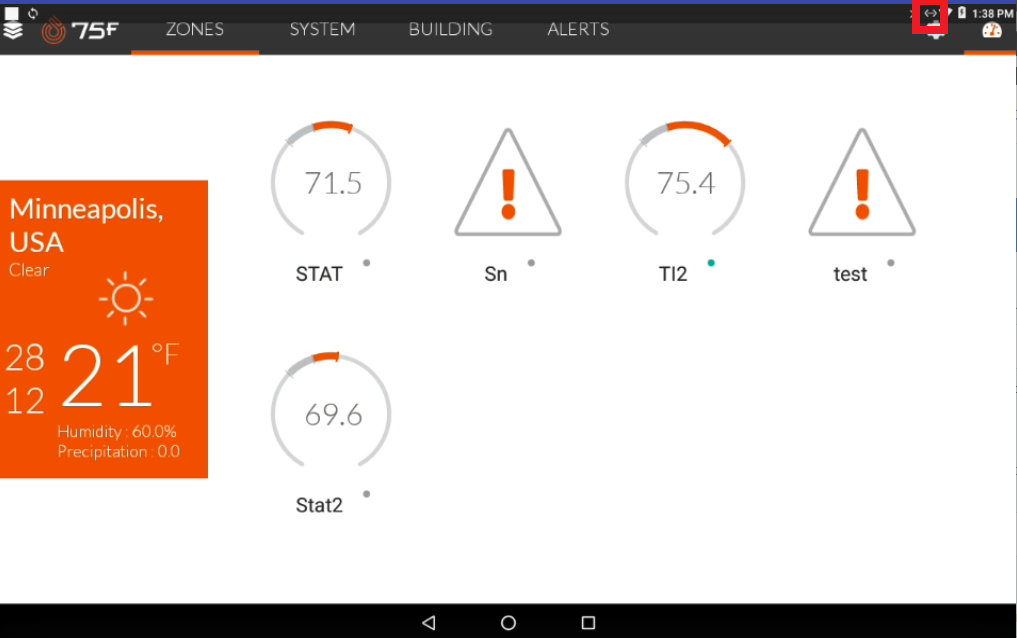 |Configuring a Static IP
To configure a static IP.
Click the settings icon on the notification window of the CCU.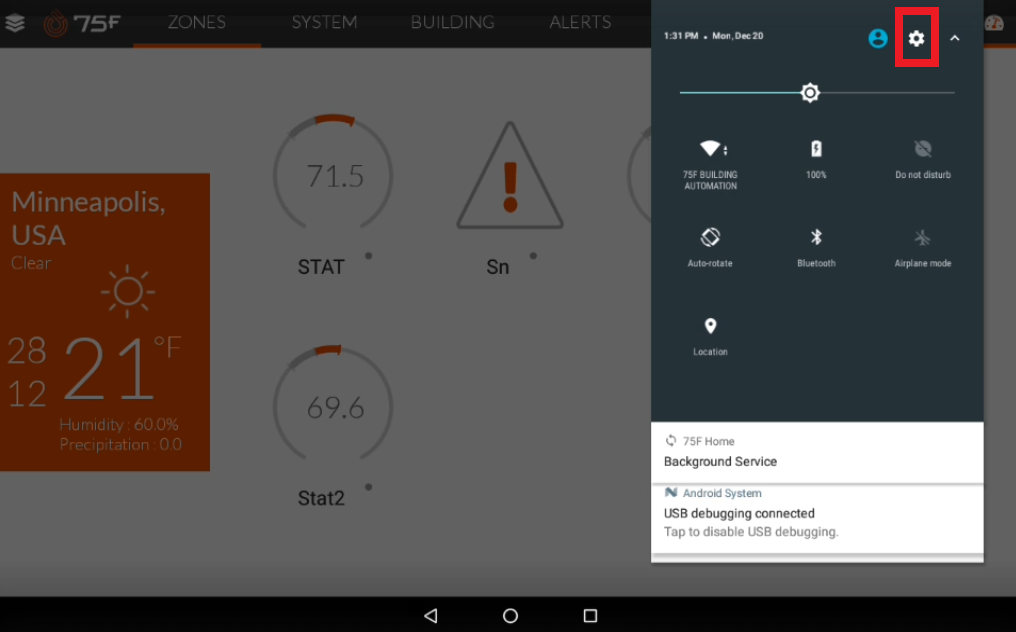 The settings screen is displayed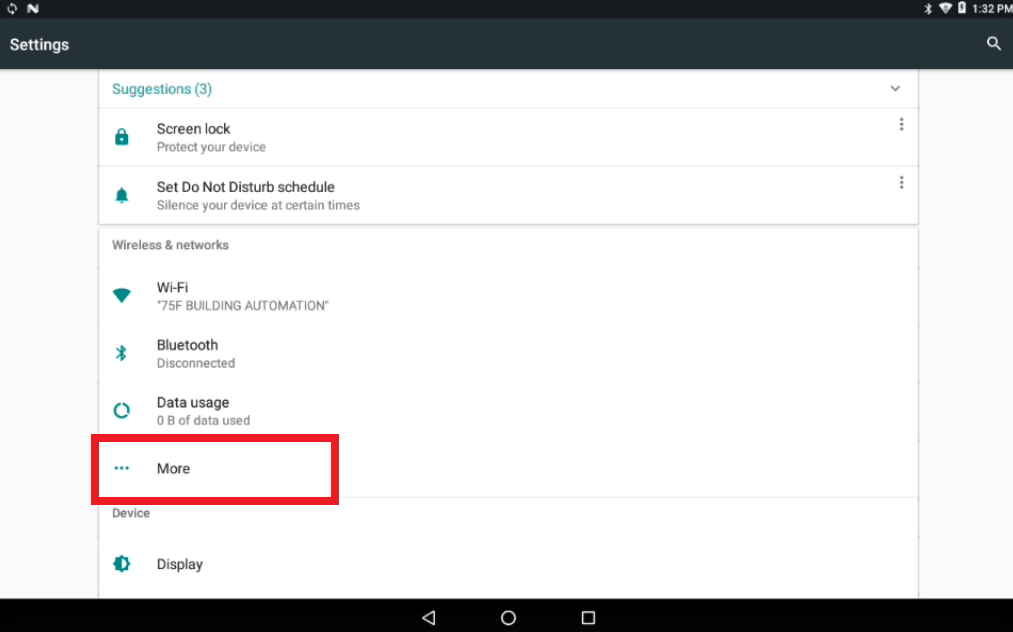 Click More
Click the Ethernet option.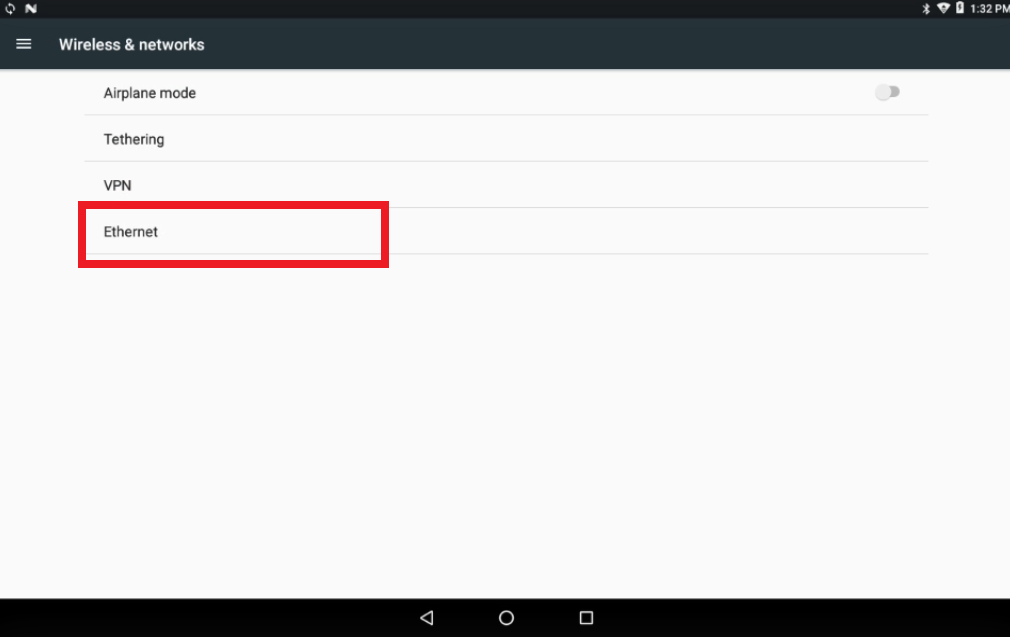 Click Ethernet Information to set up a static IP.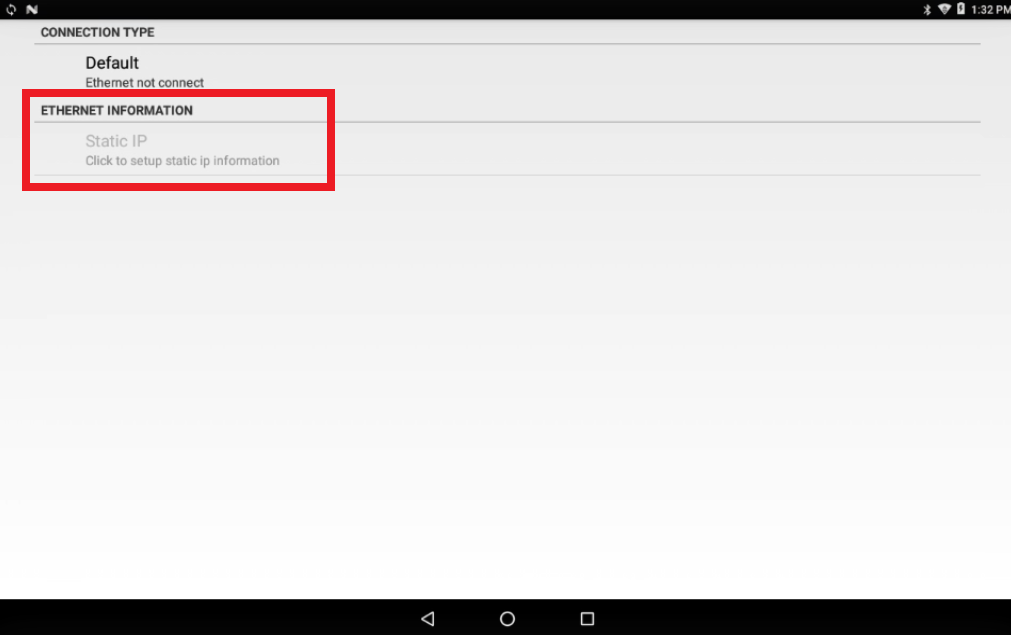 Enter the static IP address you want to configure.
Enter the Gateway Address and DNS address
Click confirm to set up the static IP.
The static IP is configured.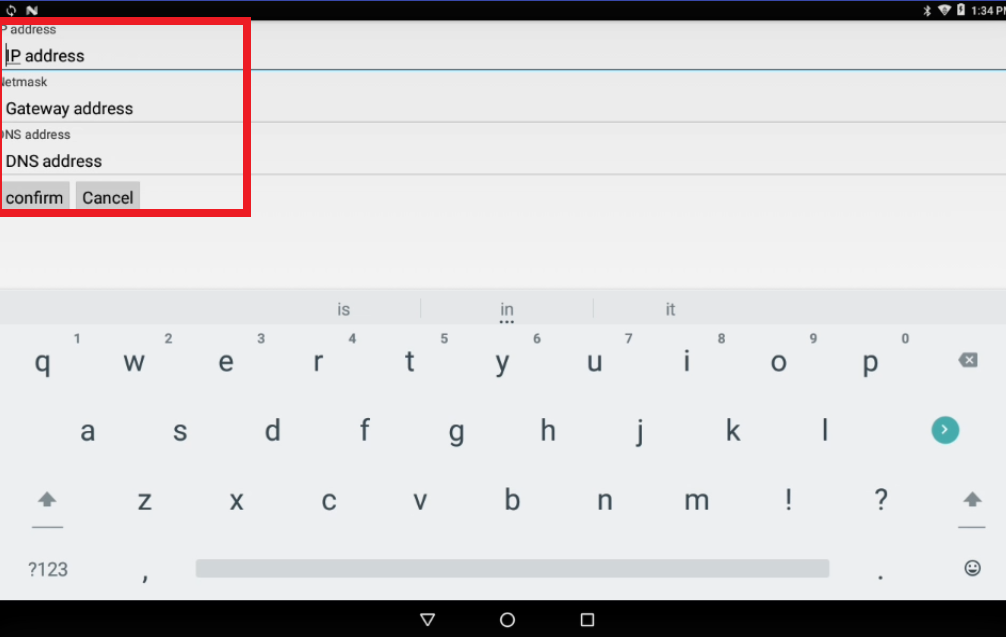 It is observed that the CCU starts communicating over the Ethernet LAN.