| First Log into Facilisight
Once a user is added as a primary or secondary facility manager the user receives an email as below.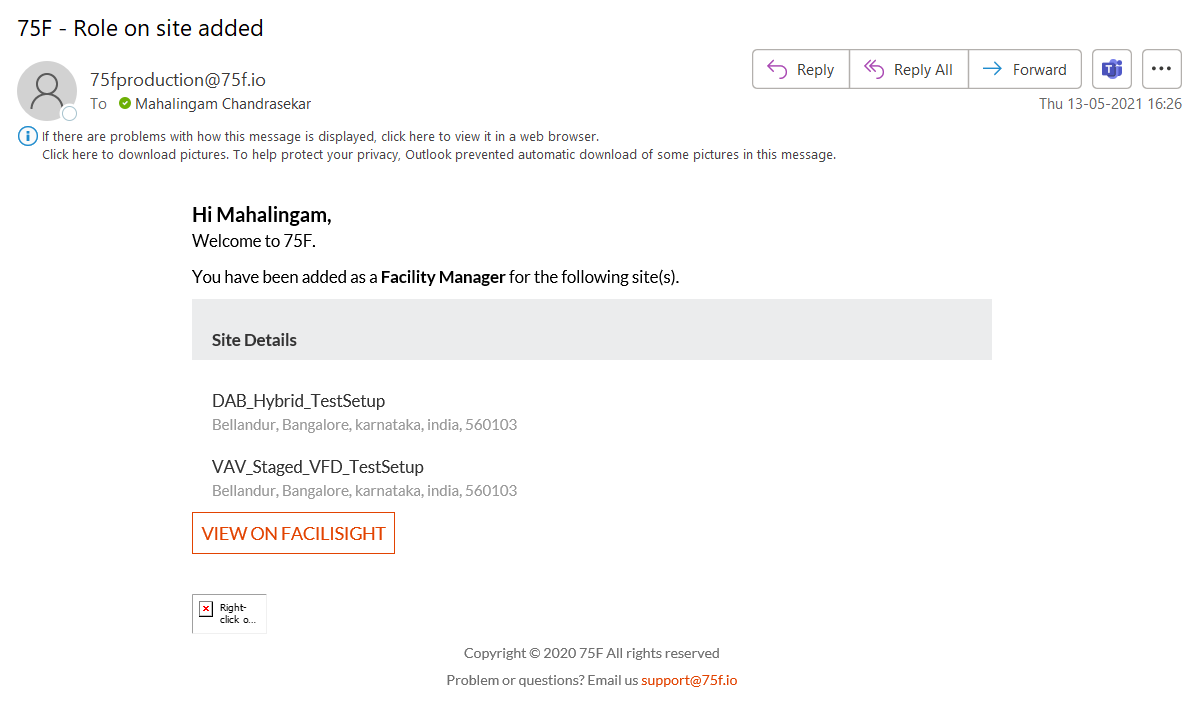 Click the View on Faclisight to access Faclisight.
Enter the email address.
Enter the password you wish to use.
A prompt to enter a one time pin for confirmation is displayed.
Enter the pin sent to your email ID
click verify to confirm.
The login password is set. and you can start accessing the facilisight with the password the next time.