| Overview
The Intelligent-Ceiling Temperature and Humidity Sensor (CTH) adds a high precision temperature and humidity sensor that is pre-calibrated from the factory.
| How It Works
The CTH uses a proprietary 1-wire protocol to communicate with a master device such as SmartNode or SmartStat or HyperStat .
| Features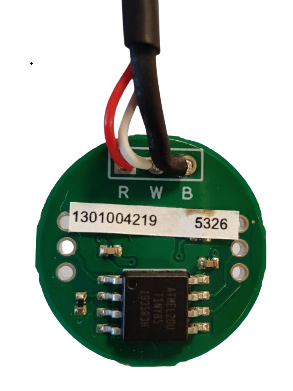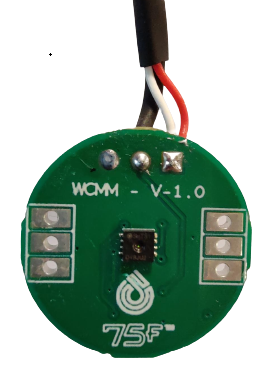 Temperature (typical +/-0.2C)
Humidity (typical +/- 2% R.H.)

3 wire interface for power and communication
| Mounting
The CTH is easily mounted on a ceiling by a threaded bush.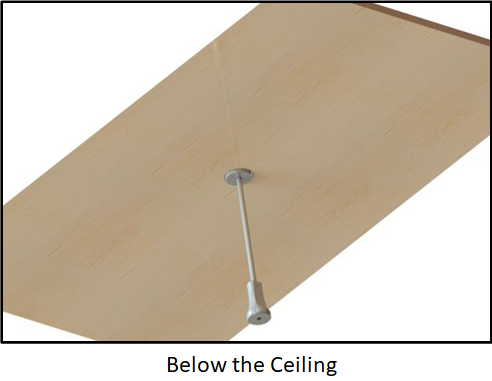 The module drop from the ceiling can be adjusted via a set screw.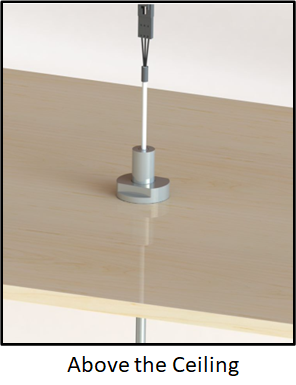 Installed Sensor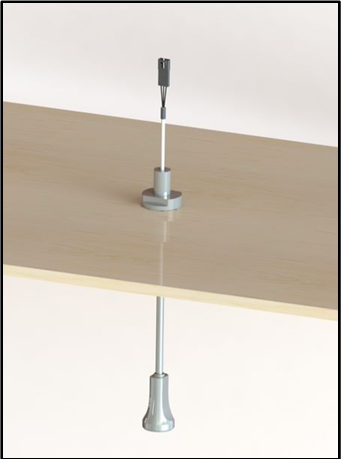 | Wiring
The sensor plugs into the standard 3wire sensor bus that 75F offers on its Nodes and Stats using the 3 Pin to 3 Pin cable of lengths 18 inch, 20, 30 and 50 feet, as show below.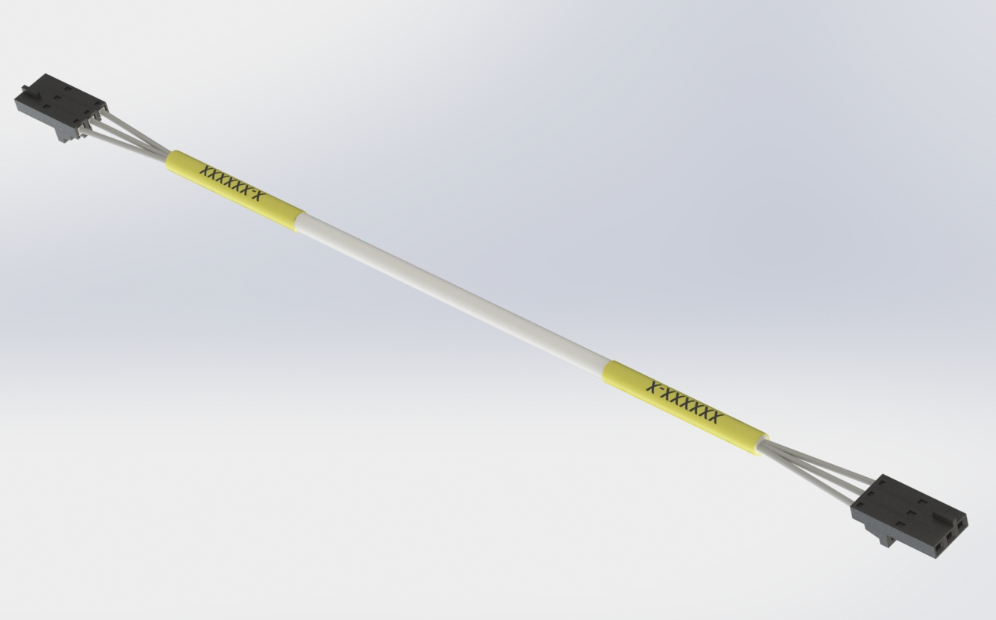 In principle, the CTH can be daisy-chained with other sensors on the 1-wire bus to provide an extensible sensor network.
With its capability to be a part of the daisy chain, combining it with other sensors in the bus, using the daisy chain adapter, and with 3 Pin to 3 Pin cable of lengths 18 inch, 20, 30 and 50 feet, the Ceiling Sensor can be made a part of the Daisy Chain as Below.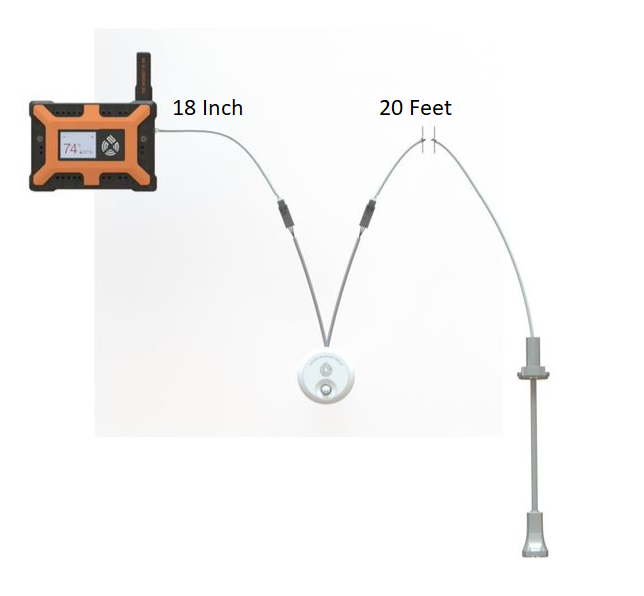 When Daisy Chained
Not more than 1 Ceiling Sensor can be daisy chained in a Bus, because there is no address setting mechanism in it
The temperature and Humidity to the master is average of the values from all the sensors in the Bus.
For more information on the Daisy Chaining capability refer Daisy Chaining Capabilities of Sensors