| Overview
The Diagnostic LED which is a heartbeat indication in the HelioNode blinks continuously during its operation, depicting that it is communicating continuously with the CCU.
With this LED blinking in the default mode (3 sec ON and 3 sec OFF) from the roof of a space, in darker environments, it looked a little alarming.
| Diagnostic LED Control
In order to address such alarming issues in darker spaces, the HelioNode is now equipped with a UI option, to set the LED to a continuous ON or continuous OFF.
To set a different LED blinking mode.
From the Installer option screen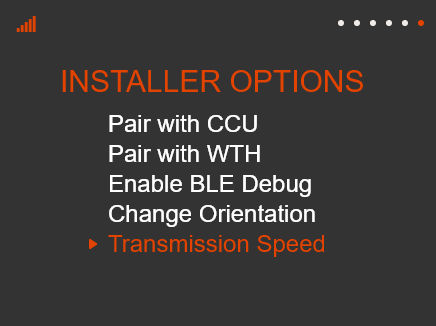 Navigate to the Diagnostic LED Control option.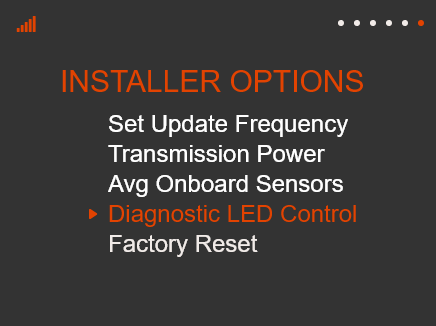 Press the right button om the HelioNode to access the Option.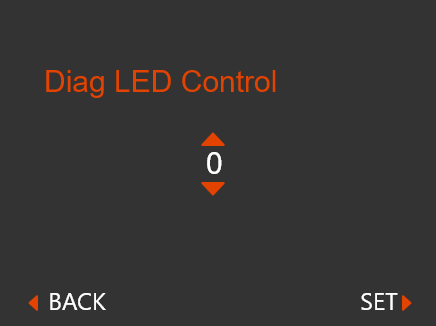 Use the up or down arrow to set it to a required value (0- OFF Continuously and 10- ON Continuously)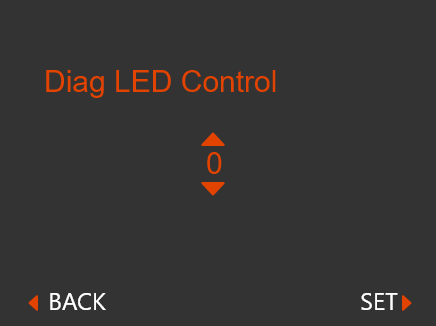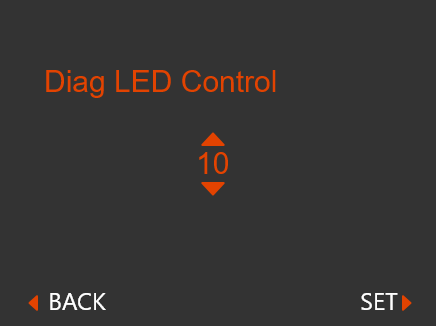 Press the Set button to confirm.