Problem:
There are use cases when the user wants to monitor the PM2.5 of a VAV / DAB zone, but are not able to install a Hypersense in the room.
PM 2.5 sensor used previously is the ACI Particulate Matter Duct (PM-D)
Solution:
Leveraging the Analog Input 1 termination (requires damper feedback to not be terminated) we are able to monitor the raw voltage of the PM 2.5 duct sensor.
The attached PDF shows the terminations that would be completed on the VAV.
Result:
For a relatively similar cost, the user is able to monitor the raw voltages of the PM2.5 sensor and use the API to pull the data and scale it to get proper and true values, rather than installing a hypersense in the space.

In the future, this will be accomplished through using Analog Input 2 on the Smart Node, and using an internal tool to convert and scale the raw voltage value accordingly.
References: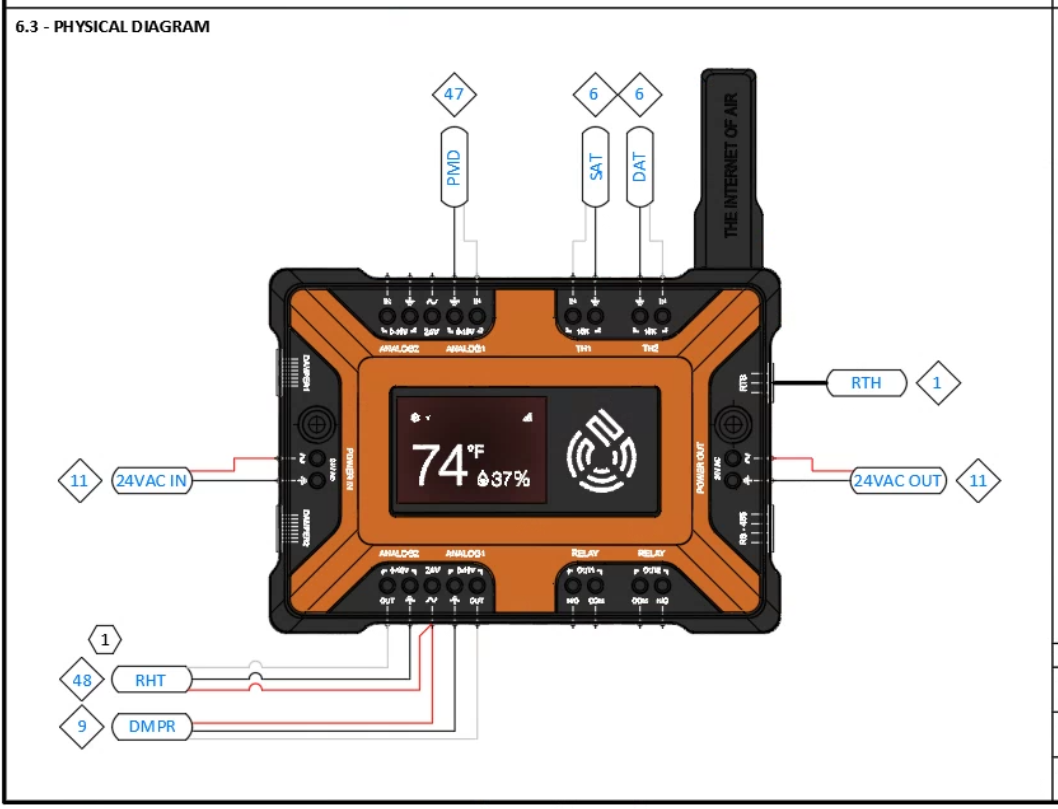 Wiring detail below showing standard 0-10VDC termination from PM-D sensor.