Use Case:
In many scenarios, like in public spaces or high traffic areas, the installation of a controller or thermostat can lead to unwanted settings changes and even damage. In those cases its better to install the controller or thermostat in a less accessible area to the public to prevent unauthorized access or damage to the controller.
Problem:
There are times when the location of the sensors is far away from the controller. Also, since 75F sensors are digital they cannot be spliced multiple times since this will affect the communication between the controller and the sensor. 75F provides pre-terminated cables of various lengths, up to 100 ft, for the 3-pin digital sensors. But there are times that a longer cable is needed.
Solution:
A custom length cable can be built in the field without the use of special equipment or tools. A cable of up to 300ft can be built to connect the 75F Wall Sensor and 75F Duct Sensor V2.0 to the controller. When using a 75F Multi Sensor the max recommended length is 150ft. The custom length cable kit includes the following:
(1) 1000ft reel of 22 AWG 3 conductor with shield and drain Plenum rated cable. (Specified cable is required)
(10) 3-pin Female Molex connector to 3 pin female METZ connector adapter.(Each item can be purchased separate)
Results:
Easy to install with the 3-pin connectors.

No temperature reading drops.

Controllers can all be placed in an office or centralized location for easy access.
Wiring Details:
75F Wall Sensor (Black):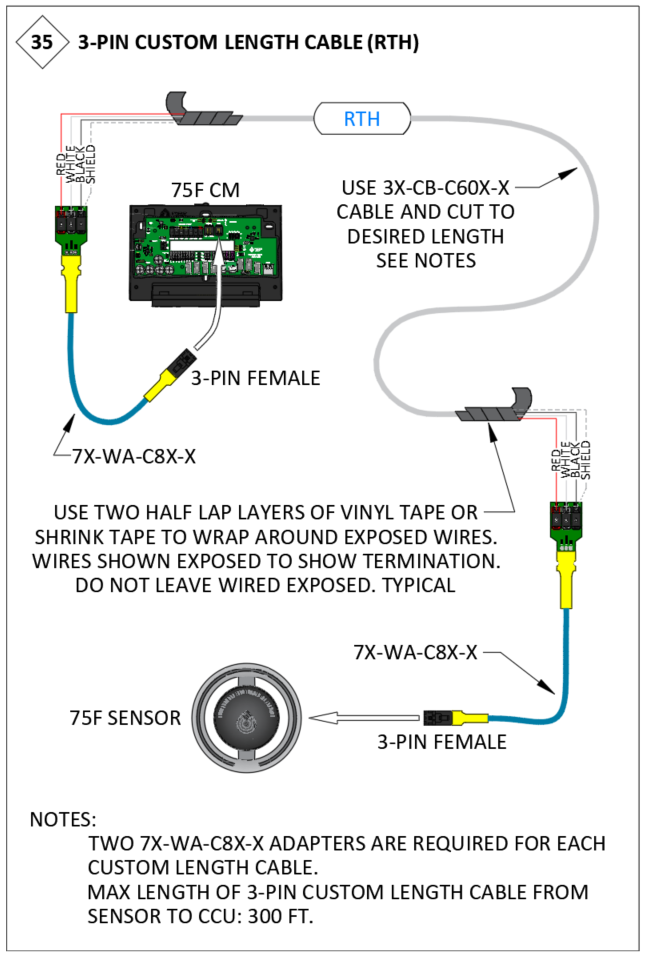 75F White Wall Sensor: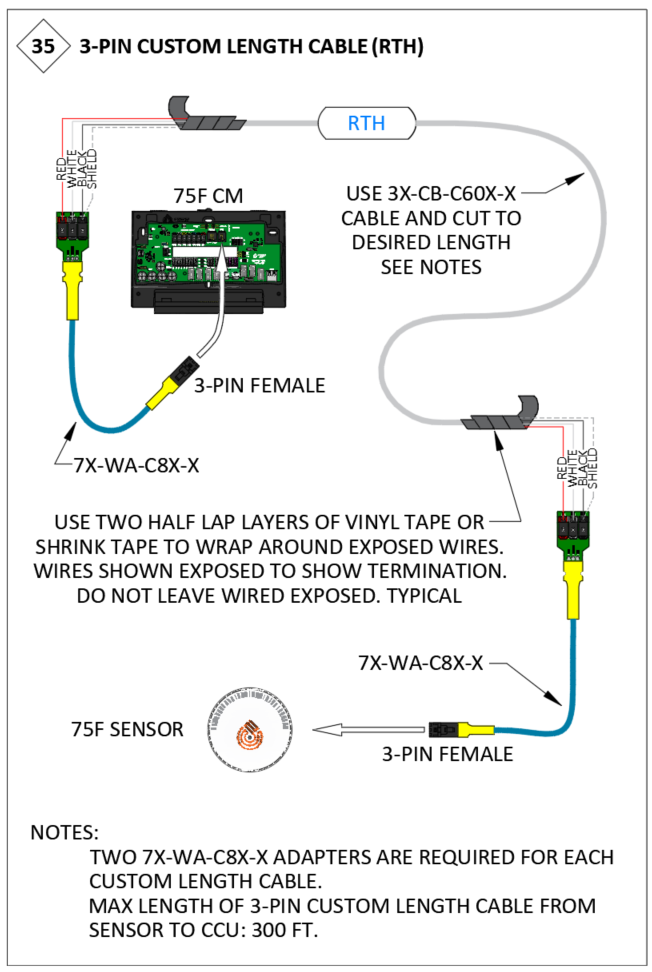 75F Duct Sensor V2.0: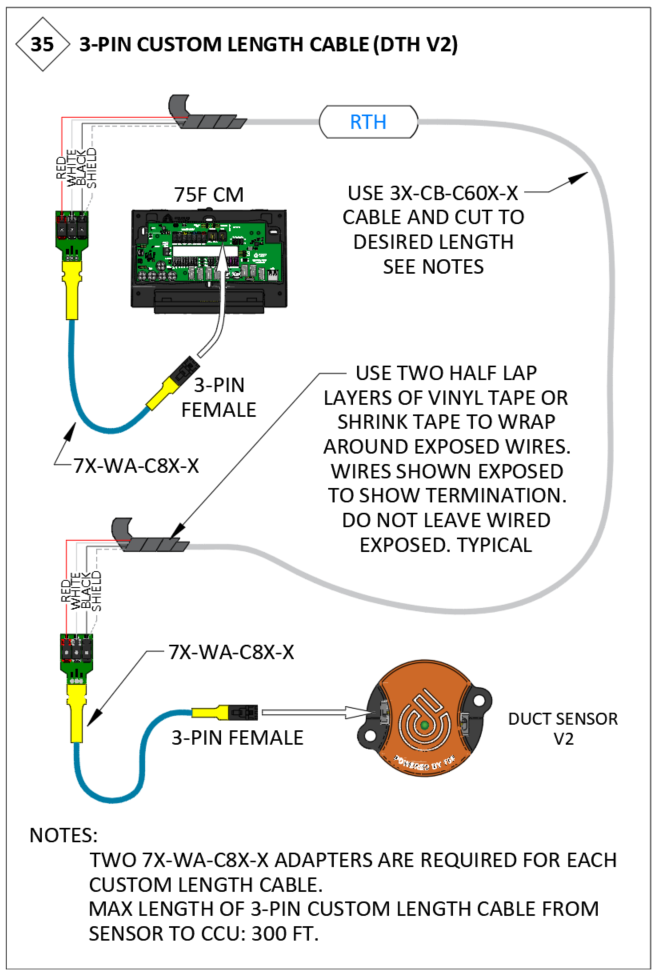 75F Multi Sensor: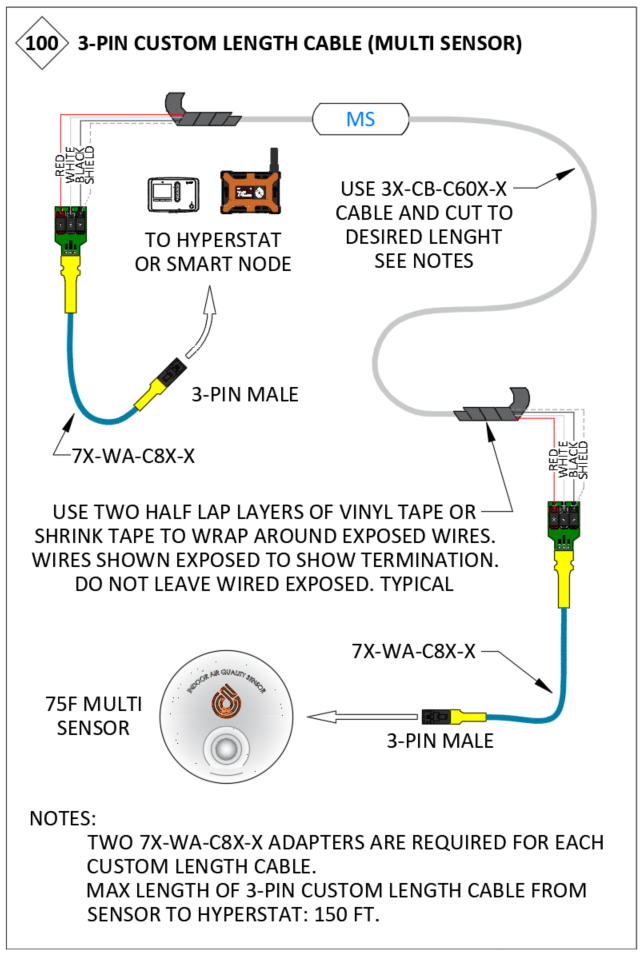 Ordering Detail:
Custom cable kit part number: 7X-WA-K9X-X. Includes:
(1) 1000ft reel cable part number: 3X-CB-C60X-X
(10) 3-pin adapters part number: 7X-WA-C8X-X