2 Minute Read
| Overview
The 75F® system (PAM- Portfolio Analytics manager) supported the feature to export links, for the widgets created in the PAM dashboards which can be embedded in the external webpages or viewed in other web browsers.
But did not support a feature to include external webpages in the 75F® system dashboards.
With the introduction of this feature, you can now embed any external web pages or widgets into the 75F® system and the same can be viewed in the dashboards.
| Embed External Webpage
To access to option to embed external webpage
Log into the Internal portal
Click menu dropdown
Select Portfolio Analytics.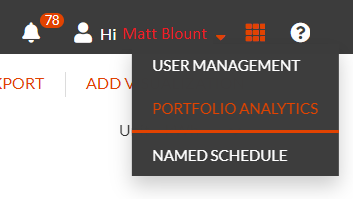 The Portfolio Analytics Manager screen is displayed.
Click the edit icon next to the New Dashboard to rename and confirm the new dashboard
Click Add Visualization.
The widget screen is displayed.

Click the edit icon next to the widget name to rename the widget.

Click the Select Widget Type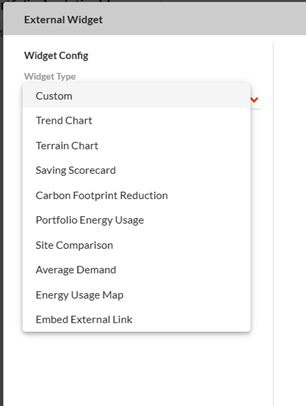 Select Embed External Link option from the list.
Enter the external web page address in the place holder "web address" in the Iframe format provided.
Iframe format: <iframe src="Web address" style="border:0px #ffffff none;" name="myiFrame" scrolling="no" frameborder="1" marginheight="0px" marginwidth="0px" height="400px" width="600px" allowfullscreen></iframe>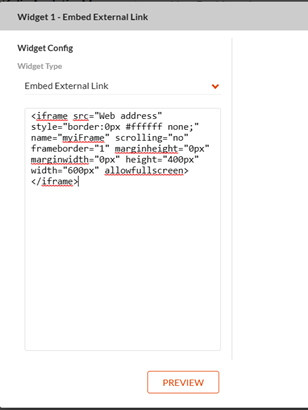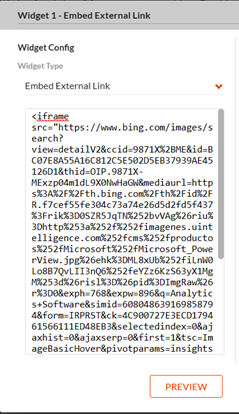 Click Preview to preview the webpage embedded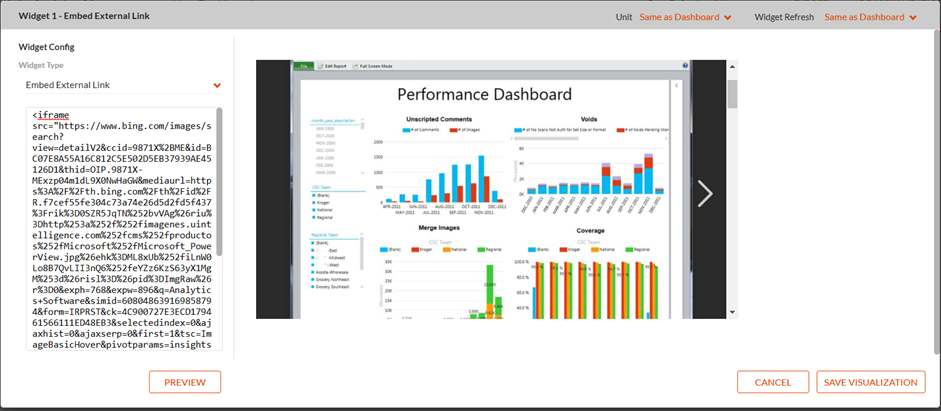 Click Save Visualization to publish view the widget in the dashboard.
The embedded external web page is displayed as a widget in the dashboard of PAM, with the Powered by 75F logo.

Once the external web page is embedded in the Dashboard.
You can share the dashboard with external webpage embedded.
You can export and download as PNG and PDF.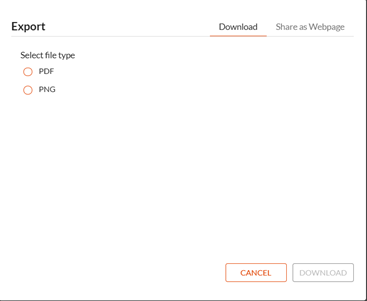 You can generate a external links to view the widget as a webpage, and embed the widget the widget as external webpage.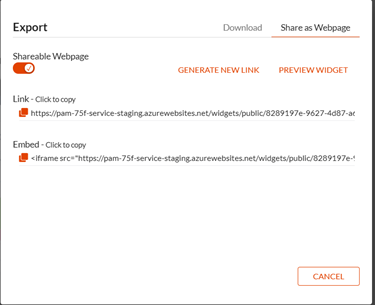 Note: Download as .xls is not possible.