3 Minute Read
Modbus is an important communication protocol for different equipment in the building managing system (BMS) to communicate and exchange parameter value. 75F® devices act as an aggregator platform for third-party equipment that have Modbus enabled to communicate with our system. 75F® applications must in turn show them in a single unified view to see data on multiple dashboards/portals. For further information refer here.
|Connecting to the Modbus BTU Meter
From the CCU zone page.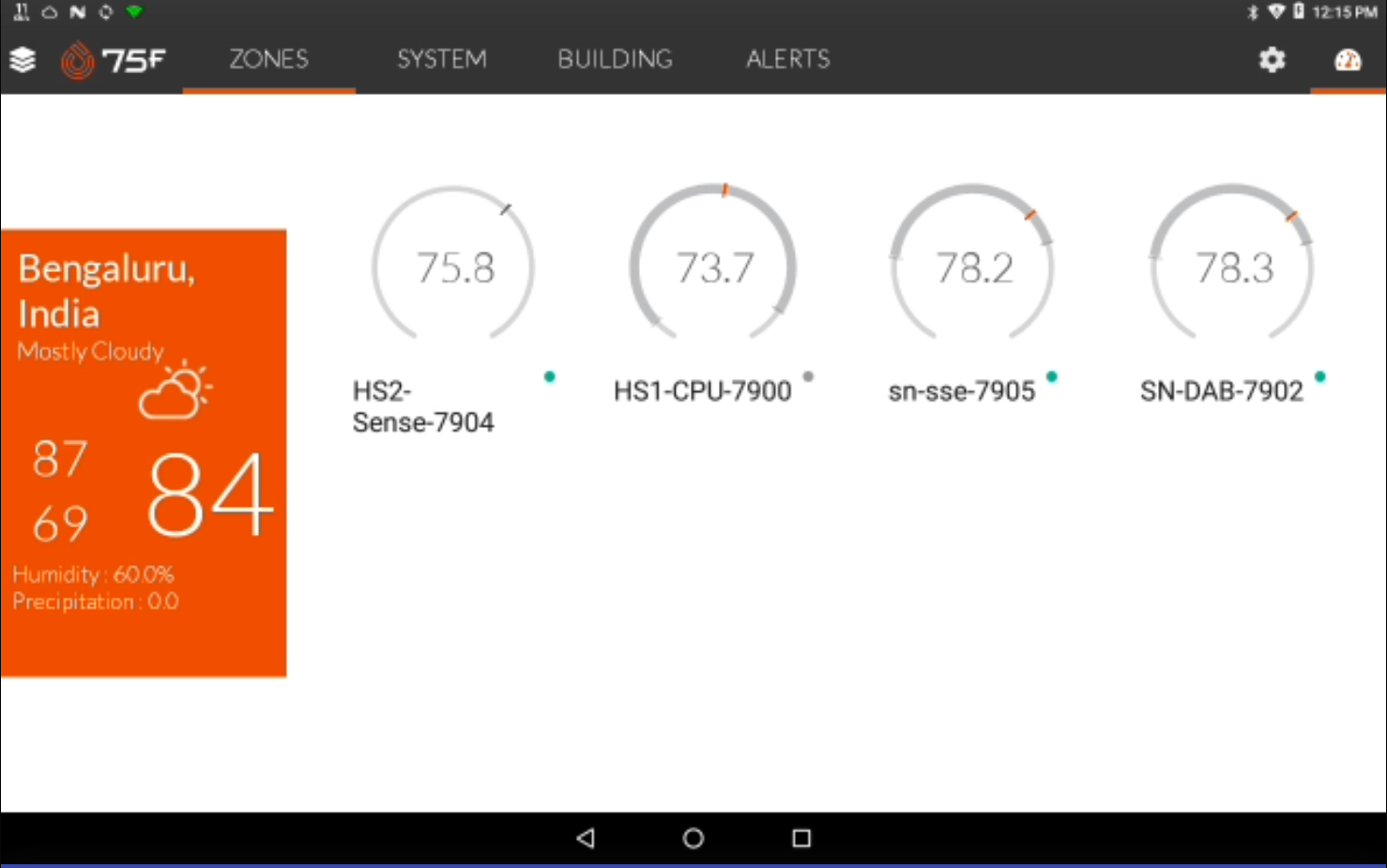 Click the settings icon.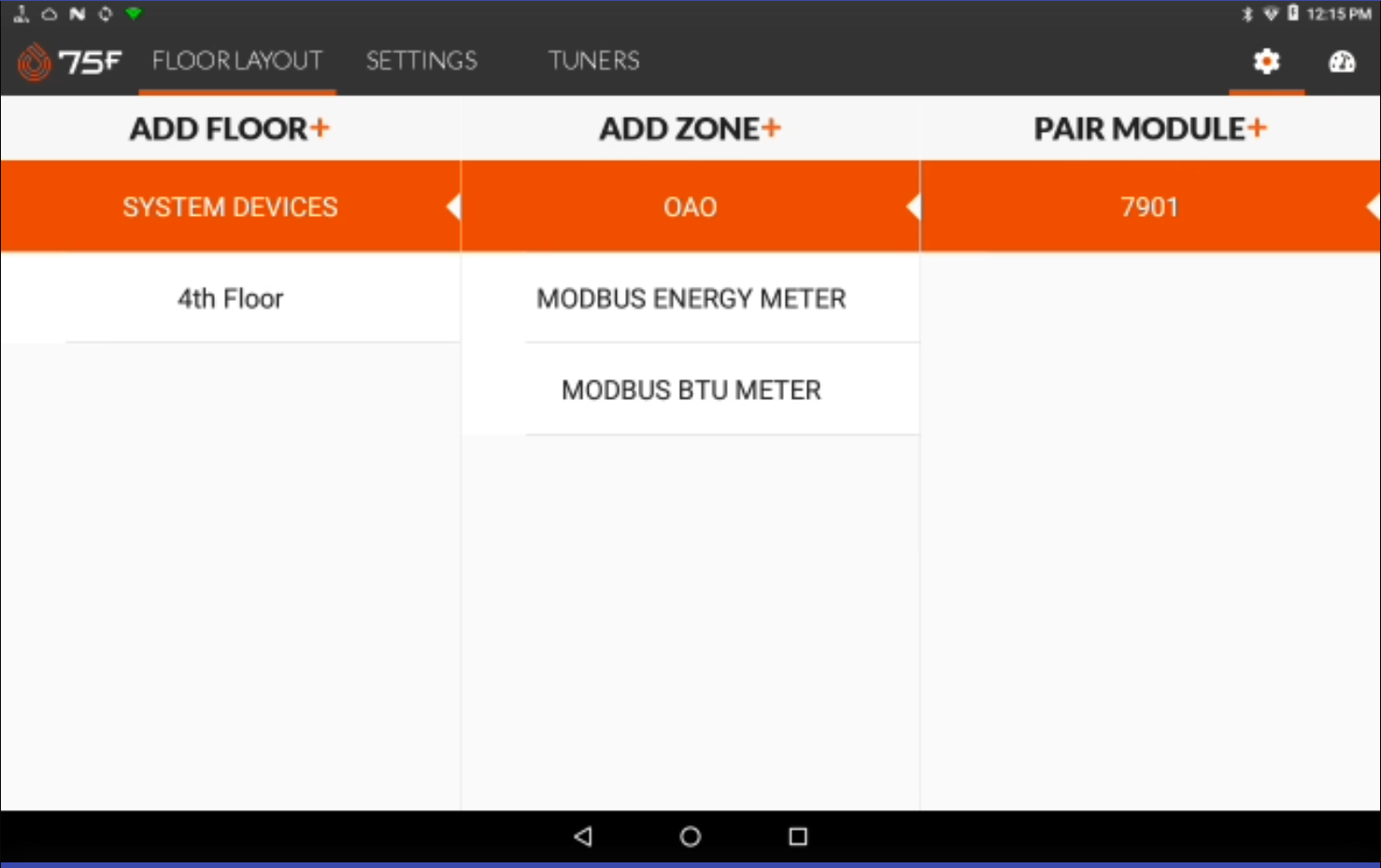 The floor layout screen is displayed.
Click the System Devices >>Modbus BTU Meter.
Click the Pair Module option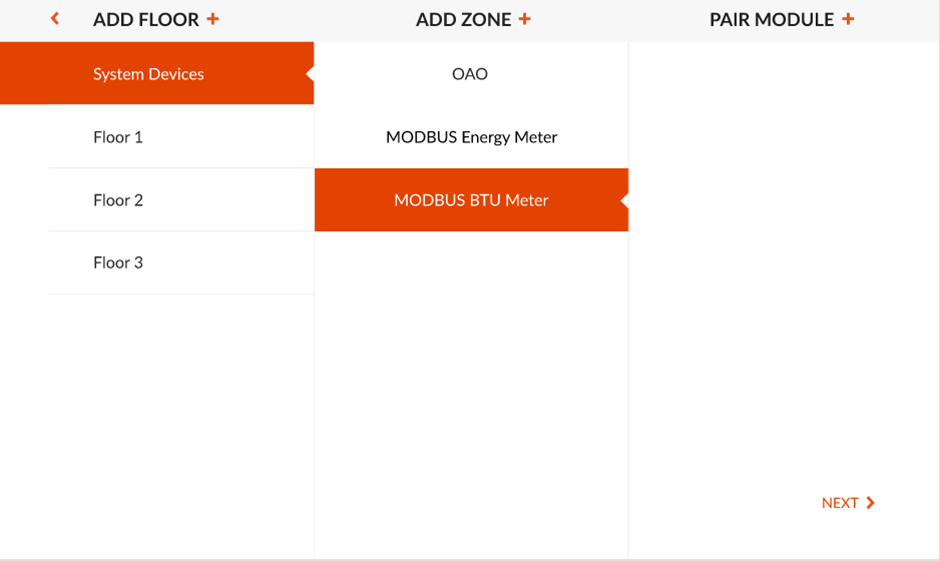 |Setting up the BTU Meter Profile
Equipment Type: The equipment type should display the company name and the model number. Please note that only the BTU meter connected in parallel on the RS485 bus in the CCU will be available in the list from which the user can select the required option
Slave ID: Each slave BM should have a unique slave ID since there can be multiple BTU meters connected in parallel on the RS485 bus in the CCU.
|Configuration Parameters for each specific BM model
User can select desired parameters for a particular BM type that will be shown on the systems screens of CCU. Please note that Read Only Points are only allowed for viewing the various parameters of the BM, only if the user has configured these parameters to be visible to the user in system profile monitoring page.
Below are some common parameters which are recommended to be monitored in a BTU meter system profile
| | | |
| --- | --- | --- |
| Parameter Description | Condition (R or R/W) | Unit |
| Inlet Temperature (T1) | Read | Degree C or F |
| Outlet Temperature (T2) | Read | Degree C or F |
| Actual Flow | Read | L/H/M |
| Actual Power | Read | kW |
| Energy Consumption | Read | kWh |
| Volume | Read | Meter Cube |
|Energy Proportional Distribution
Under the Energy proportional distribution option, all the floors which have been configured in the CCU shall be displayed and the user has to select the distribution of energy for the BTU meter for each floor.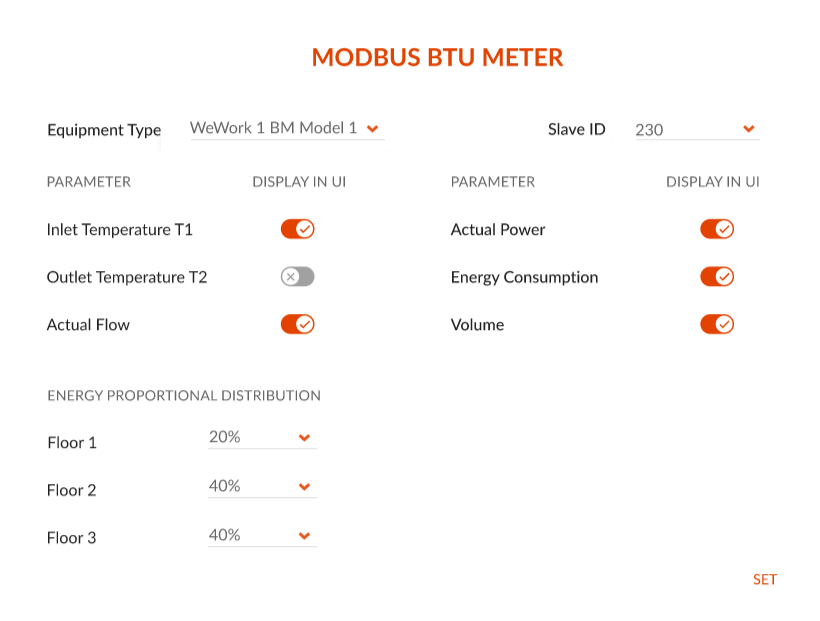 Above is a Use case for Energy Proportional Distribution
User can either select energy distribution value from the dropdown values or can manually edit the exact value. Values available in dropdown should be either 0%, 10%, 20%, 30%, 40%, 50%, 60%, 70%, 80%, 90% or 100%. Please note that the summation of the value percentage per floor should be 100% mandatorily.
Let us consider an instance where BM is serving 4 floors - 1st to 4th floor and distribution is 25%, 30%, 25% and 20% respectively, summation of values entered for all floors must be 100%. This is required to capture the real energy distribution for that BM. In case in CCU 4 floors are configured and BM is distributing only in 2 floors then for other 2 floors value should be 0%.
| Accessing the System Monitoring Page
Once the BTU meter is configured on the CCU and the Modbus register parameters selected for visibility on 75F Setting screens then it will be available in system monitoring page. In the System page below system user intent parameters, BM system profile details can be viewed.
The system monitoring page should display Company name of BM, Model number, device ID and parameters selected to be displayed in UI. Below is an example of a system monitoring page with the displayed parameters.