2 Minute Read
| Steps to Obtain Logs from CCU with one of the below two options
Incase a bug or unexpected behavior in a particular deployed setup is viewed on a CCU, in order to help development teams to resolve these on-field observed issues, capturing logs will assist in faster resolution . The captured logs will need to be passed on to engineering teams along with captured videos in the bugs raised.
Capturing Logs to SD-Card [without PC]
Renatus hosts a hidden Engineering/debug Menu. It can be launched by long-pressing (3 seconds or more) the 75F logo.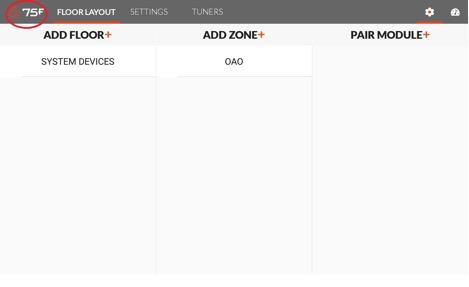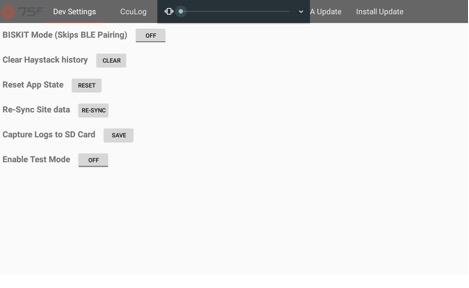 Capture Logs to SD-Card
This option could be used to instantly collect android logs to SDCard when a bug is observed in the field.
This does not require a PC with adb connection and avoids the logs being lost due to delay when android logging rotates the internal circular buffer.
And all the files together can be later pulled or sent to an email from the tablet.
Capturing adb logs with USB connection to the device:
adb is included in the Android SDK Platform-Tools package.
Install Platform-Tools package
Launch cmd prompt
Go to android_sdk/platform-tools/
Any adb commands can be run from here.
Connection and Running of Commands
Connect the device using USB
Open command prompt (location: wherever user wants to save the log files)
Run "adb devices"
>List of devices attached
>0123456789ABCDEF device
adb -s 0123456789ABCDEF logcat -v threadtime > file1.txt
or adb logcat -v threadtime > file.txt
If there is only one device connected to the pc.,
We can simply use "adb logcat -v threadtime > file.txt" for log capturing
-s <device iD> is required when there are multiple tablets connected to the PC and you want to run logcat on one of them.

Command to Stop the log capture:
Press Ctrl+C
Check the file.txt log file created