2 Minute Read
| Overview
At times the CCU's installed as a part of the 75F BMS system, in the building goes offline due to various reasons, it is usually only for a short duration, but at times due to some construction changes and IT changes that will have to be implemented in the building the CCU are removed and goes offline for a longer duration. This duration at times can go up to more than 30 days, post which the CCU is disconnected from cloud, and not able to automatically retrieve the building passcode from the cloud servers.
In order to address such scenarios, in the 75F system two aspects were introduced.
The duration up to which a CCU can retrieve the building passcode automatically from server is increased to 60 days
Post the 60 days limit the CCU can be reactivated via the CCU itself, using the CCU reactivation option and a building pass code generated from the Internal Portal.
| Procedure
Below is the procedure to reactivate the CCU after it has been offline for a duration of 60 days.
Once the CCU is made online.
Access the About screen from the CCU.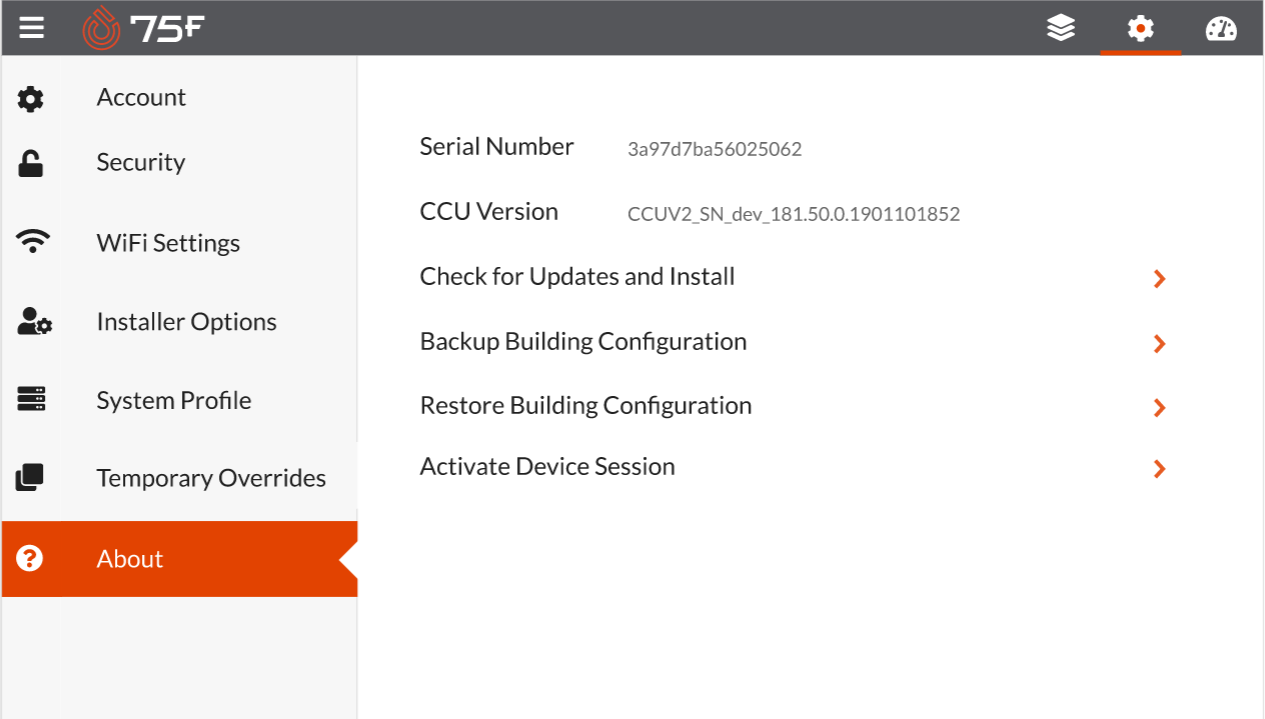 Click the Activate Device Session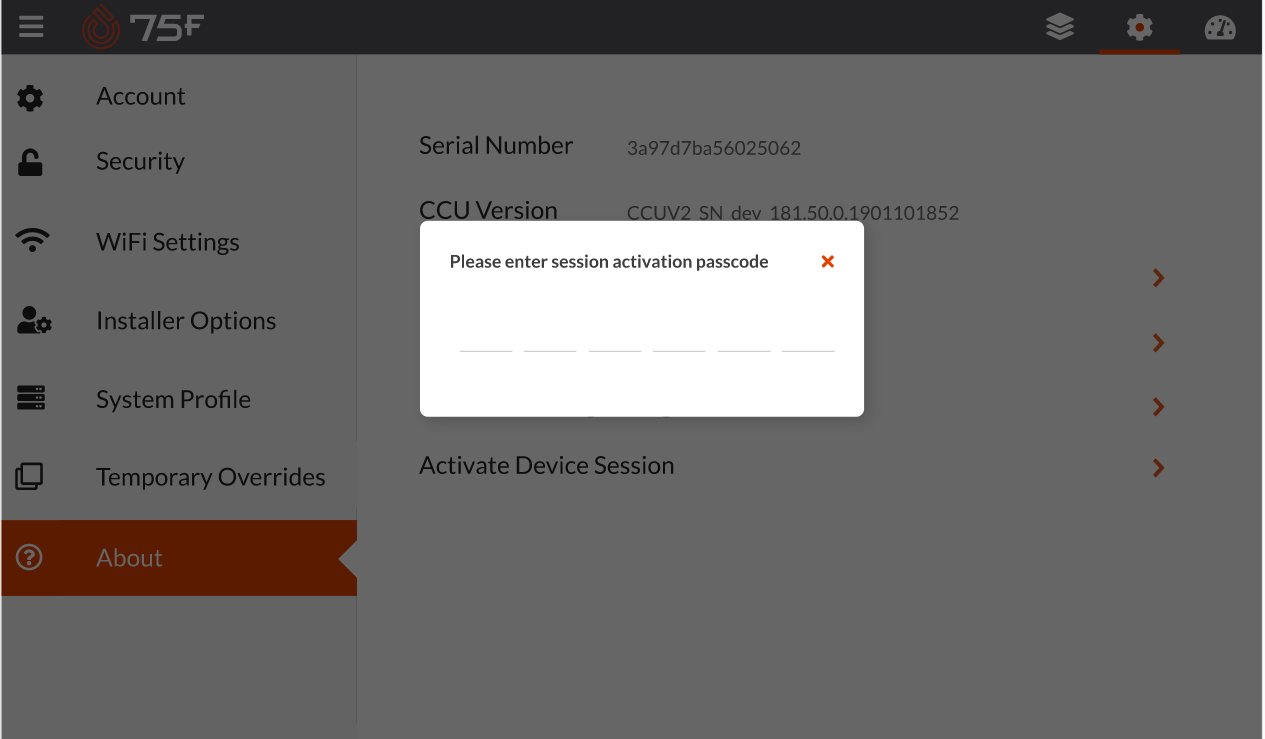 Enter the Building passcode generated from the Internal portal. If you need a Building Passcode, please contact 75F Support to generate one for you.
Once the building passcode is entered the device session activation progresses as below.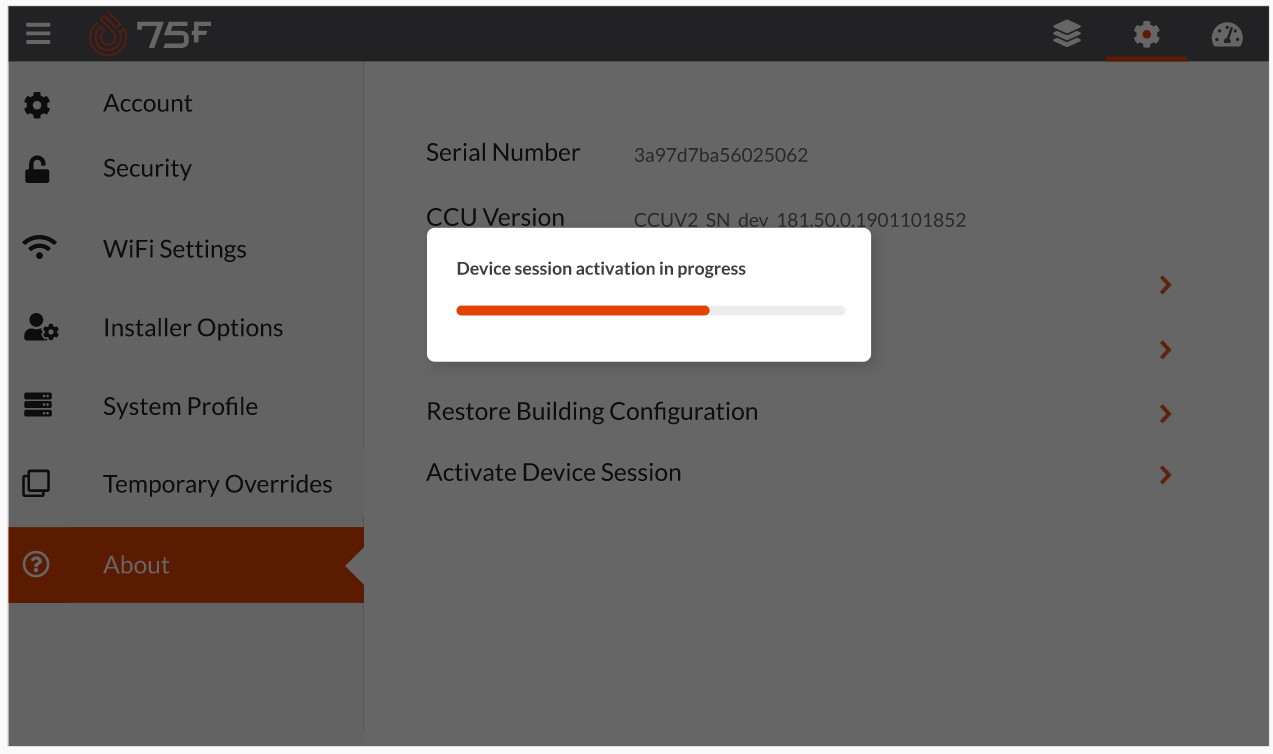 Device session activated successfully message is displayed as below.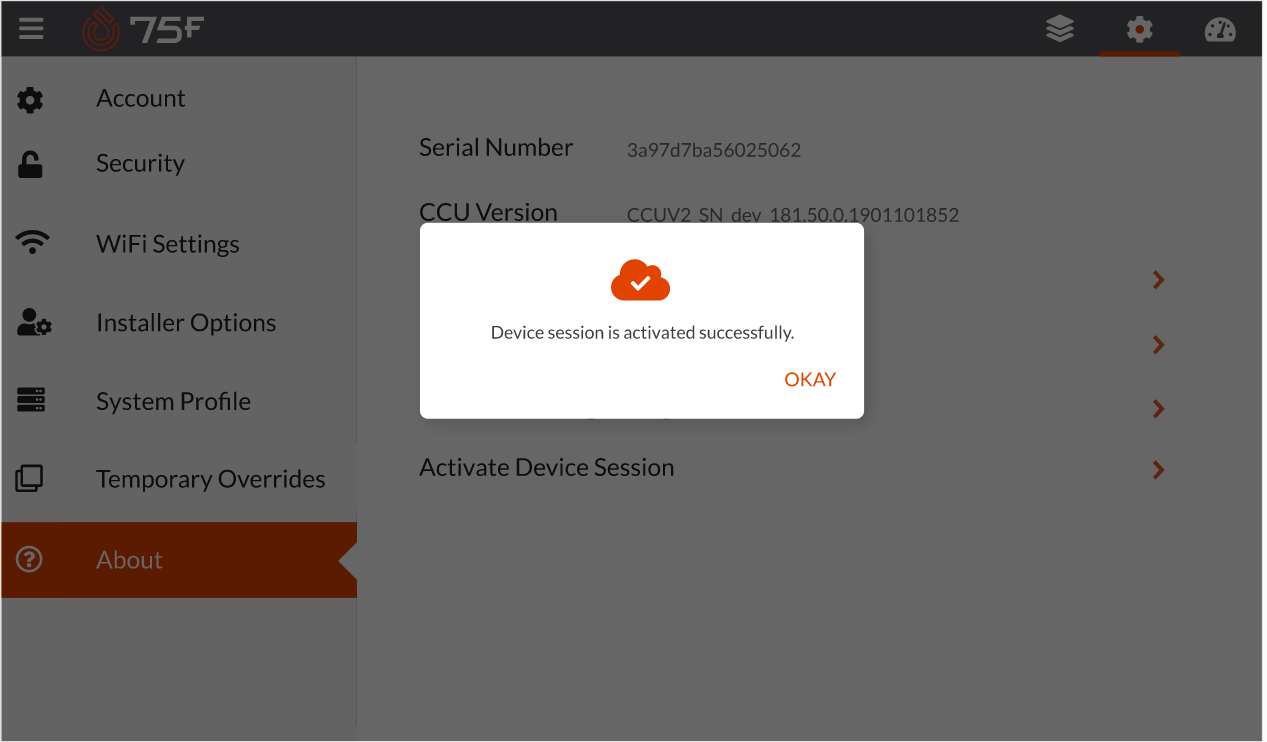 The device session is activated, and the device will start communicating with the cloud.