Use Case:
75F has a built in sequence of operation to control the Hot Gas Re-Heat dehumidification when the average humidity levels in the zones are high. This gives the customer visibility of the humidity in the building and on the operation of the units dehumidifier option when installed.
Problem:
The sequence of operation is very similar to the standalone humidistat, which will enable de-humidification when the average relative humidity is above a certain threshold regardless of any other condition. On some units that don't have a sequence to prioritize cooling over de-humidification and on highly occupied buildings with a high ventilation requirement, when dehumidification is enabled the Hot Gas Re-Heat will raise the discharge temperature to a level that may not be suitable to achieve the necessary cooling load. Therefore, some of the zones may not be able to reach the desired temperature setpoint.
Solution:
With an external isolation relay the dehumidification call can be interrupted if the zones need more cooling.
Result:
The comfort cooling won't be impacted by the de-humidification feature and when cooling is not required the de-humidification can be resumed.
Notes:
Requires a CCU or a Hyperstat to control the units cooling and de-humidification.
Requires a SPDT relay like a Functional Devices RIBU1C.
No additional configuration is needed in order to prioritize the cooling.
See diagrams below for terminations:
CCU with Cooling over De-humidification Pilot Relay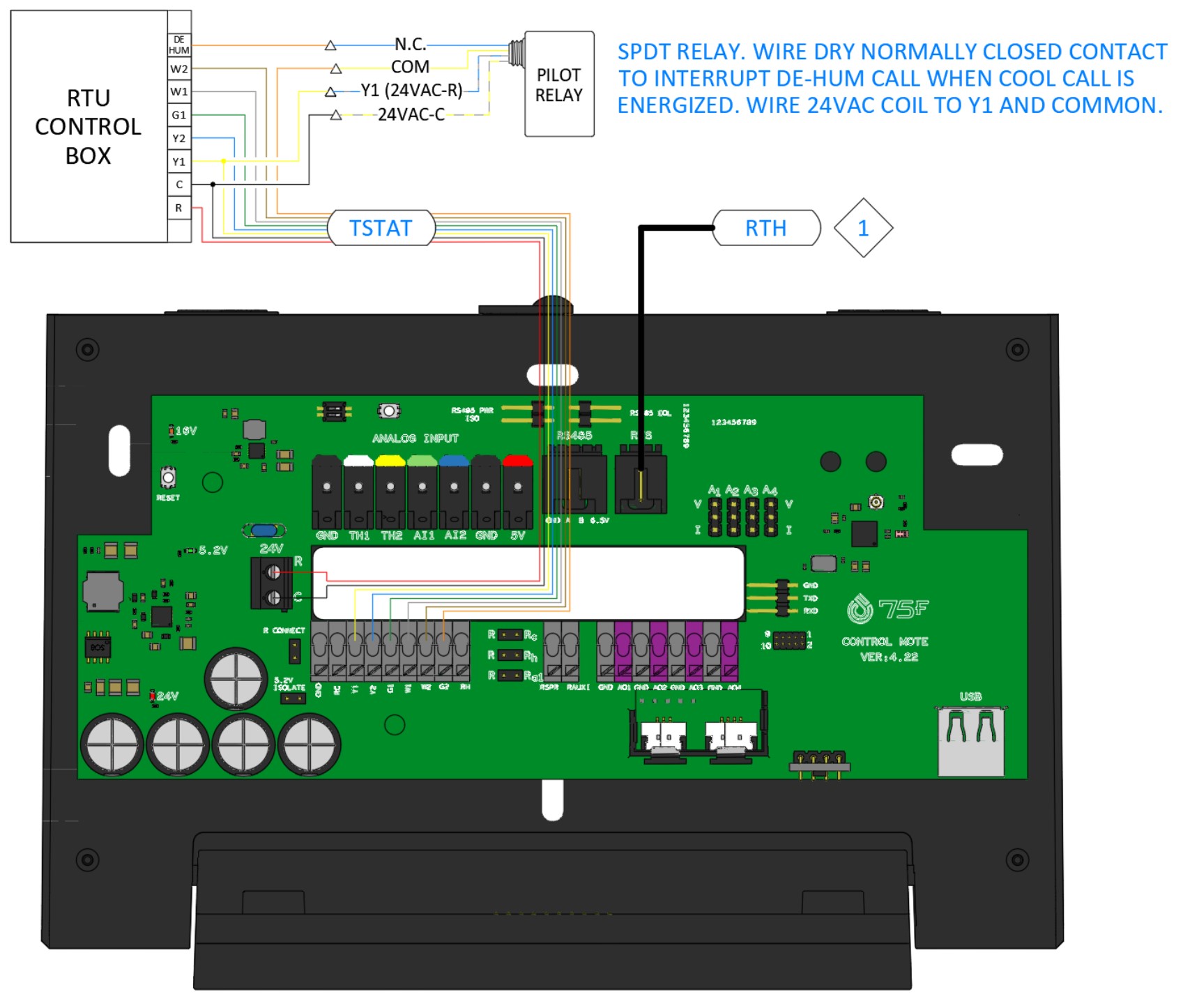 Hyperstat with Cooling over De-humidification Pilot Relay