Solution:
Using the list or attached document, determine if the carrier Split Unit is compatible with a Thermostat Adapter and able to be controlled by 75F core product.
Note:
This is only to be used as a reference to determine if the Models of Split Units can be controlled, not to be used as a design or CDD process.
The logical diagram refers to control via a CCU, but per the wiring details, this can easily be swapped out for a Hyperstat.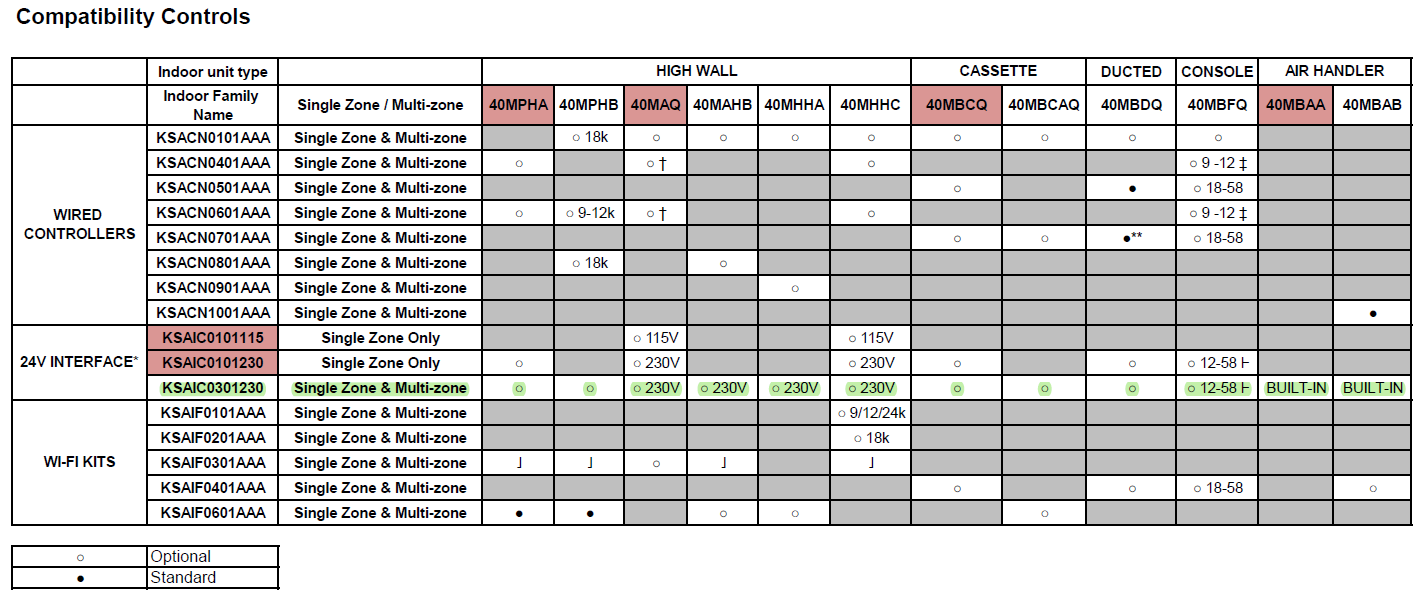 Logical Diagram: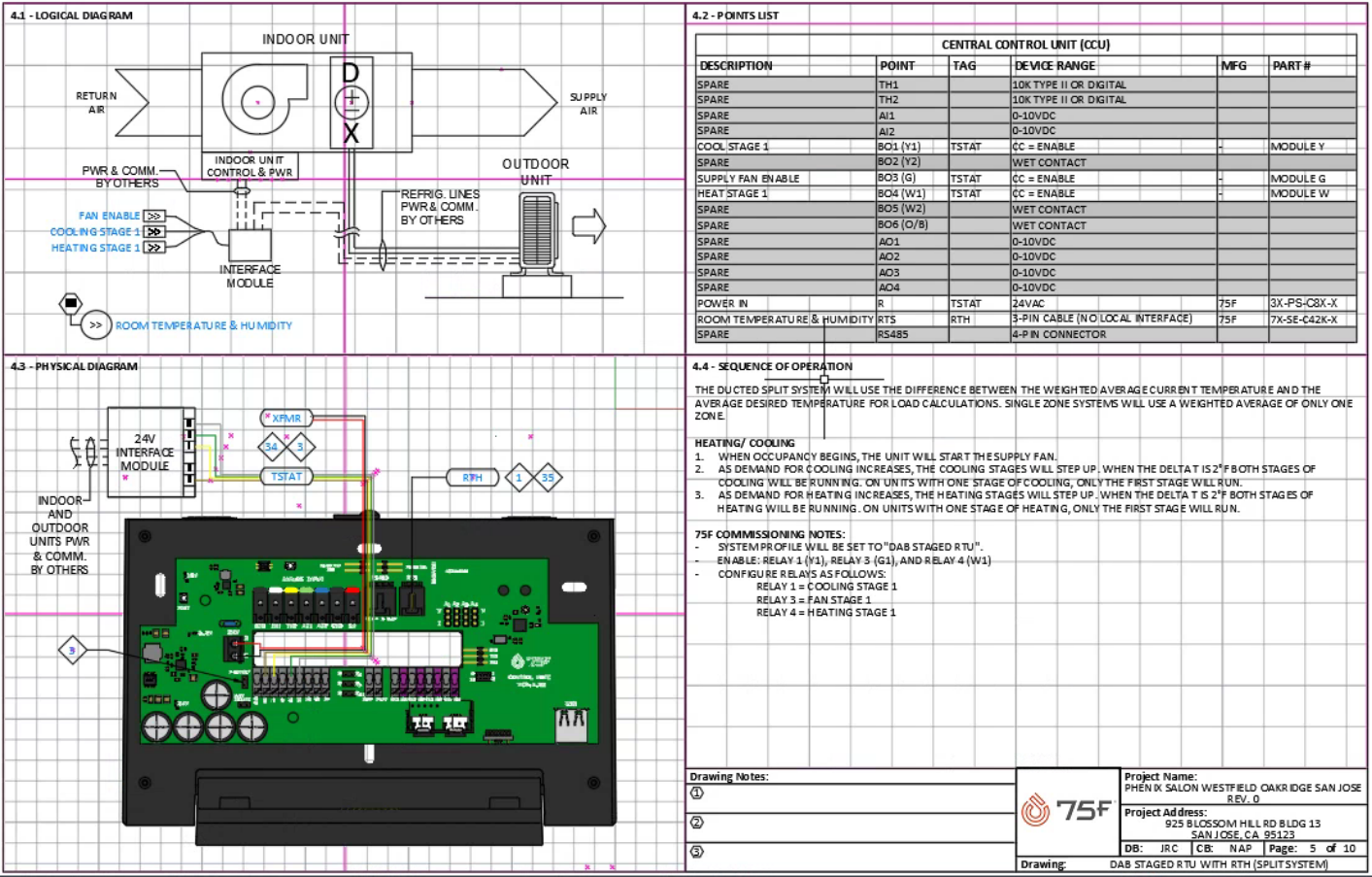 Wiring Details: